How to Use the Perfect Resume Example to Your Advantage
With our real world resume examples, try to find the perfect resume to drive inspiration by:
Finding a resume example related to your job title or field.
Finding a resume example that relates to your level of experience or higlights your resume skills.
Assessing whether a resume sample reflects your personality or not.
Once you have a resume example matched by those three factors listed above, the next thing to consider is how your work experience(or projects), skills, summary(or objective), certifications, etc can fit to make it look like the resume sample. We recommend that you follow the STAR method to make the best out of these professional resume examples.
STAR stands for:
Situation
Task
Action
Results
When you apply the STAR framework to your resume - you write your resume summary (or objective) and resume experience based on a situation you faced, a task you performed, action you took and the results you achieved.
Resume Format Examples
There are a lot of resume formats available for you to select and craft your resume. There are a range of factors that make it easy for you:
If you are applying for an entry level role - consider an entry level resume format that helps you highlight your past projects, relevant skills and your motivation to apply for the role.
If you are applying as an experienced professional with <10 years of experience your preference should be to go for a 1 page resume format.
If you have >10 years of experience and if you feel you can fit all your work experience in a page, a one page resume format is good. Else, consider a two page resume format. Most recruiters expect a two page resume for professionals with >10 years of experience.
Entry Level Resume Examples
From sales associates to entry level management positions, we have a range of resume examples that you can use to craft your entry level resume with confidence and land that role!
While going through our entry level resume samples, we encourage you to focus on the following:
Finding design elements that highlight your personality.
Picking up a resume layout that showcases your skills and ensures that you standout from the crowd.
Keep your resume clutter free.
Cutting down on irrelevant information, but making sure that the hiring manager still finds you proactive and motivated upon reviewing your resume.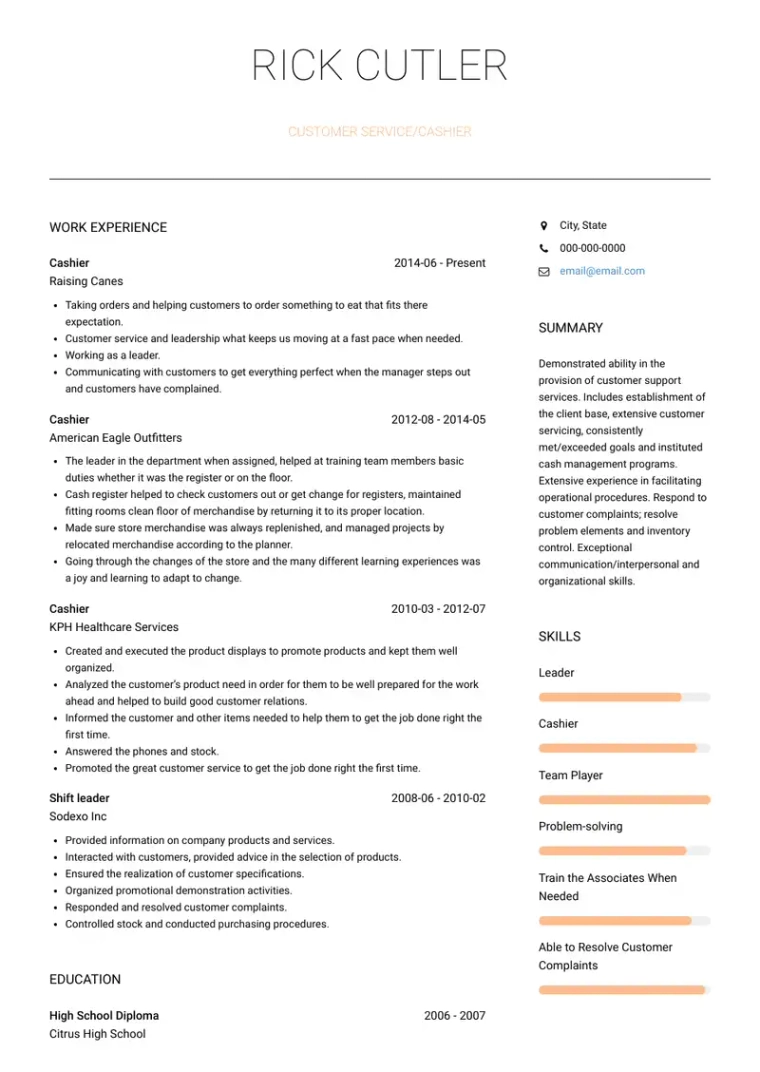 Functional Resume Examples
Are you trying to make the transition from one role to another? Or, are you an entry level professional with less than a year of experience? Our functional resume examples will help you create the right first impression to help you get that job.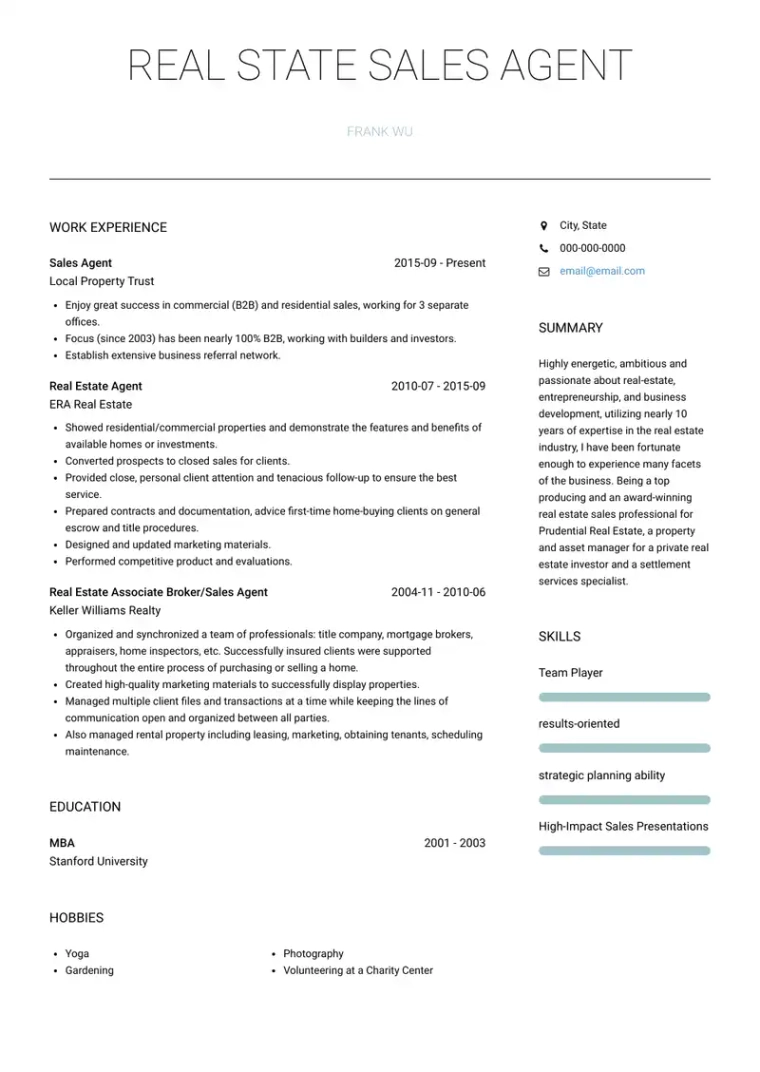 Reverse Chronological Resume Examples
The best way for professionals to lay out their resume is in the form of a reverse chronological resume format. The professional resume examples we have for experienced professionals follow a reverse chronological layout as shown in the sample below.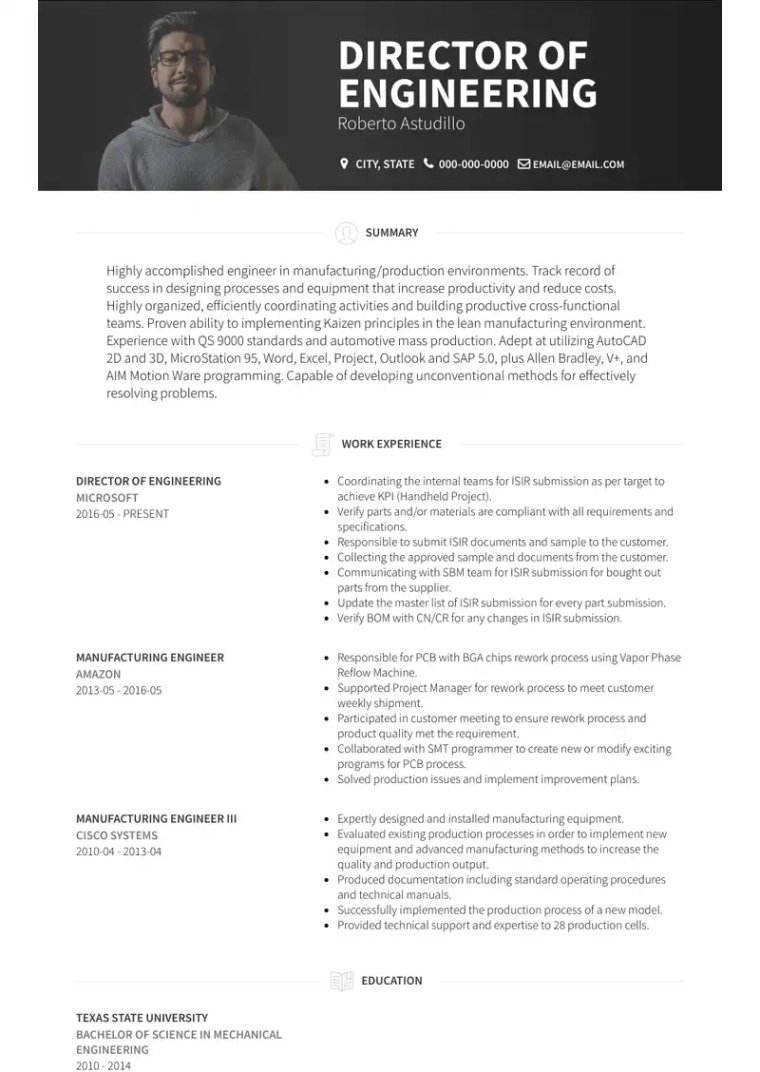 Two-Column Resume Examples
You feel your relevant resume is hard to fit in a single page? Consider leveraging our two-column resume examples to find the inspiration to craft the perfect two page resume.