Overview
As a fashion designer, you are a professional who has been passionate about fashion for a very long time: keeping up to date with all the latest trends doesn't feel like work to you as you absolutely love it. You're quite good at sketching designs and selecting materials and you have a part in all the production aspects of their designs. You are great, you work behind the scenes and consumers love you, but you're finding it difficult to create a standout resume.
You've spent hours and hours on Google searching for the best Fashion Designer resume, and you've finally reached your destination: VisualCV has helped thousands of professionals in the fashion industry get the job they have always dreamt of and we want the same for you. Let us help you build the best resume ever: for yourself, for your brand, for the recruiter and for your future employer!
Also, checkout our collection of 500+ resume examples.
Did you know that most resumes don't get more attention than 15 seconds? Crafting a strong fashion designer resume is not only important, it is fundamental!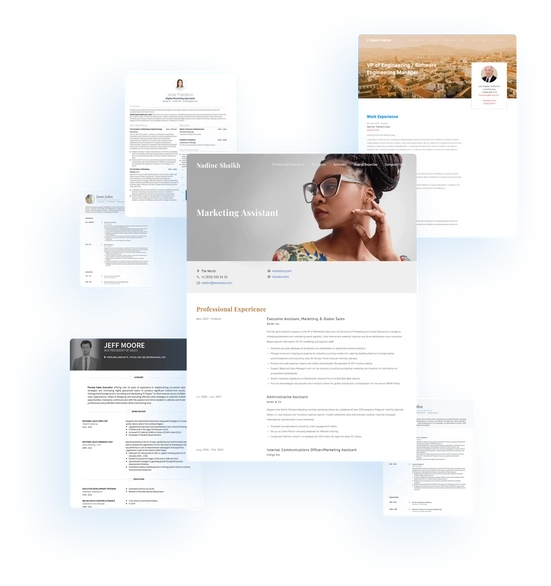 How to Write a Fashion Designer Resume
As per the format, the reverse-chronological layout will introduce the recruiter and hiring manager to your most recent best achievements upfront.
Use friendly tones: they are far better than a simple fact-to-fact style as it can often be off-putting. You are a professional and you need the recruiter to understand that. The type of fonts used must also fit the style you're aiming for: use clear, powerful fonts. Unfortunately there are some fonts which are difficult to read and that's off-putting. Instead, a basic font can be more impressive than one which is impossible to understand.
It's the same with the colors used in the resume. You are a fashion designer and, while using a couple of colors to highlight the more important elements can appear to be a good decision, make sure you don't exaggerate! Your future employer can think it's a bit childish to have a rainbow of color on your resume.
Check the grammar before you send your resume away and save it as a .pdf: Microsoft Word is not a big fan of creative resumes like yours!
The Summary Section
Competition as a Fashion Designer is so fierce that you need to stand out from the crowd: think of this section as if you had 60 seconds to pitch the recruiter and after that you'd be either onto the next section or out of the door.
Showcase your best achievements and be succinct and precise!
DO (Summarize your employment)
Summarize your past 5 years.
Limit the focus to a few specific points
Demonstrate your experience with emerging trends
DON'T (Summarize your life)
Avoid 'bigging' yourself up, recruiters don't always like it.
Say you will be the "best Interior Designer" more than once.
Be too generic!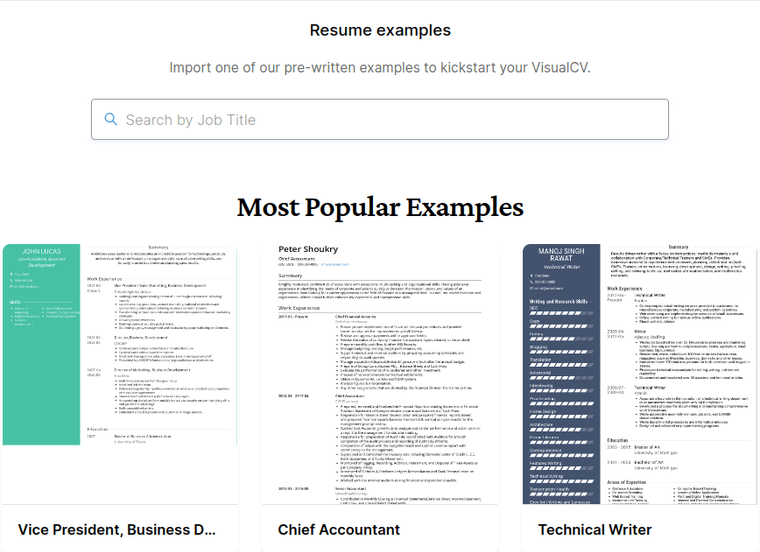 Work Experience
Answer this question before digging into this section: "What work experience can you list to get the recruiter interested and to ensure you don't get forgotten amongst the pile of resumes they have received"?
Have you created and implemented brand new fashion designs and concepts? Have you customized clothing lines and signature series? Have you been working with the Creative Director and been organizing photo shoots? What has been your best achievement? Were you involved in any work that has been published on famous fashion magazines?
As soon as you have answered these questions, all you have to do is just use bullet points and include them all in your work history!
You might also benefit from the following tips:
Do (Summarize your work history)
Tell them what qualifies you as their future employee
The qualifications you have must be included.
Always discuss your best wins of your internship.
DON'Ts (Summarize your relationship history)
Don't badmouth your previous supervisor
Don't lie on your resume, eventually someone will uncover the lie.
Don't stretch this section for too long.
Education
Education is fundamental for a Fashion Designer resume: if you have attended college or have earned an associate degree in Fashion Design, please include them as it will show your knowledge of theory, techniques and art/fashion history.
Let's start from the basics, they are fundamental when dealing with this section of your resume:
Which schools you have attended.
What you have studied in the past.
How long you have studied and what were the outcomes to those studies.
Don't stop here: Make sure you list any certification or additional training you have undertaken. Even internships are very important as long as you can list what you have learnt from them!
Best Fashion Designer Skills
This is a very important section for a Fashion Designer resume as client's are searching for specific skills that their hire must have to complete the job. You must be aware that recruiters will probably be looking for certain keywords and you want to make sure you list them in this section of your resume.
The best way to know which skills to add here, would be to look in the job description itself and add those skills and related skills in your skill section.
| Soft Skills | Hard Skills |
| --- | --- |
| Creativity | Brand's visual language definition |
| Detail Oriented | Sketching |
| Blend of technical and design skills | PhiMatrix Professional |
| Communication | Cameo V5 |
| Team work | Drawing |
| Networking | Public Relations |
| Interest in Evergreen Trends | Texture and fabrics knowledge |
| Thoroughness | Business operation organization |
Cover Letter: yes or no?
A cover letter is usually welcomed by recruiters. Follow our tips here.
What should a fashion designer put on their resume?
Every fashion designer must put the following information on their resume:
Contact information
Links to portfolio
A fashion designer resume summary or objective statement
Design related work experience
Fashion design skills
Any awards or recognitions
DO (make yourself look great)
Keep your language neutral.
Ensure talents are listed along with your skills.
Hobbies can be added to bolster your attraction to recruiters.
DON'T (embarrass yourself)
Be unprofessional.
Don't add skills not suited to you
If an excellent Fashion Designer Resume sample is not enough, why don't you check out one of the most efficient Fashion Designer resume templates in the market? Many professionals like you have successfully used it to take their career to the next level.