Landing your dream job can seem impossible when you don't have a degree, and even more so if you haven't graduated high school. As long as you can learn how to write a resume with no education, however, you should never hesitate to apply for the job you want. Plenty of people have had successful careers without any formal education, and you shouldn't let this one thing hold you back.
As long as you have the right skills, the right experience, and a willingness to learn, you can succeed in any field without a degree. Writing a great resume with no education is only the first step.
This article will discuss:
Writing a resume with no education
Listing education on a resume with no degree
Writing a resume with no high school education
Writing a resume with no college education
Deciding which sections to include on your resume
Formatting your resume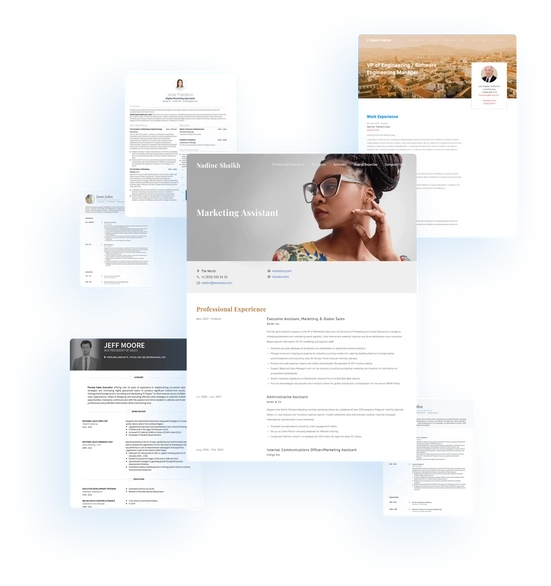 Pick the right resume format
Most resumes use a reverse-chronological format, with a Work Experience section that lists jobs from most recent to least recent. If you have some impressive experience to highlight, this format will work for you. A reverse-chronological resume allows you to focus your work experience over everything else, which can help when you don't have much education to show.
If you would like to highlight skills over experience, you can also try the combination format. This resume format features a prominent Skills section, where you can highlight your best skills and competencies, as well as a reverse-chronological Work Experience section. If you have a strong skill set that you would like to showcase, you may want to use a combination resume.
What sections to include on your resume when you have no education
The sections you should include on a resume with no education are:
Contact information: Your name and contact details
Summary: A brief summary of your key qualifications
Skills: A detailed list of the skills that make you suitable for the job
Work experience: A reverse-chronological list of previous positions, with job descriptions
Education: Even if you haven't completed any formal education, you can list your ongoing or incomplete education
For many job-seekers, these sections will be enough. If you have other qualifications you would like to highlight, however, you can also include:
Awards: Any awards, achievements, or honours you have received
Certifications: Licenses and other proof that you are able to do the job
Volunteering Experience: Past or current volunteer positions
Memberships: If you belong to any professional organizations, you may want to list them
Interests and Activities: While this section is not necessary, if you participate in any impressive clubs or teams, it can help fill out your resume
The exact details of your resume will depend on your career, your experience, and the job you are applying for, but any information or qualification you think will improve your application should fit in one of these sections.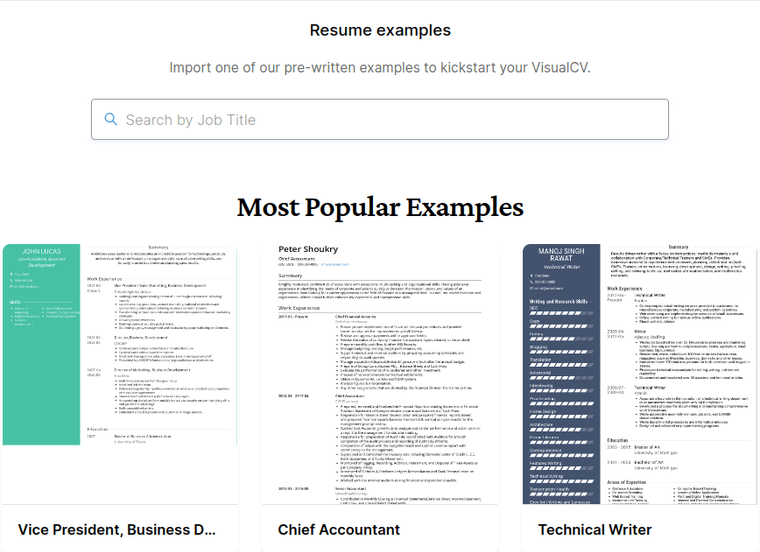 How to write a resume with no high school education
Writing a resume with no high school education can be a challenge, but it can be done with the right strategy. Many people have had successful careers without graduating high school, and they all had to start somewhere.
When you're writing a resume with no high school education, you'll need your other resume sections to do the heavy lifting. Focus on your skills and experience instead of your education.
You should still include an Education section, however. If there is no Education at all, the employer or applicant tracking system may think that you have uploaded an incomplete resume and reject your application. It's better to include the section, even if it requires some explanation.
If you are still in high school, or are pursuing your GED as an adult, you can note this in your Education section. Simply include that your education is in progress, and list the date that you expect to graduate.
If you dropped out of high school, you can list the dates you attended and note that your certification was incomplete with the dates you attended. Then, you can list any other education you may have received. This might be workshops, seminars, apprenticeships, online courses, and any other training. Self-directed education and on-the-job training can be very impressive to employers.

How to write a resume with no college education
Writing a resume with no college education means putting your skills, experience, and achievements in the foreground. While you should still list your education, it will not be the focus of your resume.
If you never attended college or university, simply list your high school education.
If you started a degree but didn't finish it, you can include the dates you attended and describe some coursework as long as you note that your degree was not completed. You can make even an incomplete degree sound impressive if you describe the courses, research topics, or important projects you were a part of during your time in college.
You can also include non-college education, such as certificates, licenses, workshops, online courses, and more. All of your education is important to your career, even if it wasn't at a college or university.
How to write a resume with no education: a step-by-step guide
Writing a resume with no education will take some effort, but by following these steps, yours will be done in no time. Here is a step-by-step guide to writing a resume with no education.
Your contact information should be right at the top of your resume. Your contact information should include:
Name
Phone number
Email address
City and state/province
Relevant social media
No matter what else you include on your resume, your contact information has to be easy to find. Your resume won't do you any good if hiring managers don't know how to contact you.
Make sure your email address, as well as any social media accounts you link to, are professional and appropriate for work. If you link to a Twitter or Facebook account, for example, double check to make sure your online behaviour will be acceptable to any company who sees it.
When you have no education, an online portfolio can be an important asset. Linking to a Github profile or online profile with examples of your work is a great way to show that you can do the job, even if you are self-taught. If you have impressive work that you can link to online, linking to it in your contact information is a good idea.
#2. Write a resume summary
A summary is a short paragraph or bulleted list that highlights:
who you are as a candidate
what skills and specialties do you bring to the job
your key achievements or qualifications
A resume summary is an essential part of a resume with no education. It's an opportunity to make a great first impression with your resume and underline what you can bring to the company.
Your summary should come right at the top of your resume, and it should be good enough that anyone who reads it wants to keep reading.
#3. Highlight your skills
When you don't have much education to discuss, your skills section is a very important part of your resume. In fact, this may be where you want to put most of your effort. A great Skills section can show that you have what it takes to succeed at the position, even if you learned these skills yourself.
To really emphasize skills, you can create a heading for each skill type, with examples of skills, tools, or achievements underneath. A Skills section like that could look like this:
Professional skills
Graphic design
Designed logos, gifs, animations, and branded content for website
Proficient with Adobe Suite, Crello, and CorelDraw
Developed various promotional materials including catalogues, flyers, business cards, posters, product packaging, and merchandise
Web development
Expert in HTML/CSS, JavaScript, Ruby, PHP, Python, and Java
Front-end development for eCommerce websites
Developed documentation on ReactNative to onboard new team members
SEO & Content writing
Used Moz and Ahrefs to research keywords and topics for clients
Write highly-technical, SEO-friendly content for company blog
Used targeted keywords and pillar content to increase website traffic by 400%
Leadership
Managed team of seven people for content management and web development department
Trained and mentored interns and junior developers
If you prefer something shorter, however, you can simply list your skills in a single bulleted list. The exact format of your Skills section will depend on your specific resume.
#4. Describe your work experience
A robust work experience section is vital for a resume with no education. Alongside the skills section, the work experience section will form the main body of your resume.
You should list previous positions in your work experience in reverse-chronological order, beginning with your most recent job and working backwards. Each item in your work experience should contain:
Position or job title
Company name
Location
Bulleted list of accomplishments and duties in the role
Each job description is very important to the success of your Work Experience section. As you describe each role, try to use quantifiable achievements as much as possible, such as sales numbers or customer success scores. This will make your experience sound credible. You should also use active language as much as possible so that you sound like a productive employee with leadership abilities.
A Work Experience section might look like this:
Work Experience
Game Programmer
17-Bit, Seattle, WA June 2016 - March 2022
Write code for games using C++ and Java for domestic and international market
Extensively test code and game before beta release
Work on several projects simultaneously, communicating with team and management to ensure deadlines are achieved
Write code reviews and compiled documentation
Supervise and mentor junior devs and interns
Assist CGI team in research and development of new technologies
Game Programmer
ABC Games, Lynchburg, VA Oct 2010 - June 2016
Recruited from the internship in bug testing department
Provided feedback and testing for several successful games
Developed several simple first-person shooters that reached the top 20 on the AppStore
Coding 2D and 3D graphics for our flagship puzzle game
#5. List awards and honours
Your work history and skills will be doing most of the work in your resume. If you have any other qualifications you would like to showcase, however, you should create a section for them as well.
If you have received any awards, honours, or rewards in previous positions, you can describe them in an Awards section. This is a great way to show that you have done well, and been recognized for it.
Awards & Achievements
Digital Marketing Awards: Designer of the Year 2019
Achieved promotion to manager at DigiMarketing in 2020
Feature articles on marketing in Forbes, Advertising Age, and Marketing Week
Improved traffic by 350% for well-known challenger shoe brand, resulting in seven-figure revenue growth
#6. Education
Exactly how important your education is will depend on your industry.
If you want a job as a doctor or professor, for example, your education is very important. In fact, you will likely need to get a degree before you apply for one of these jobs.
In other careers, however, you don't need a formal education to succeed. For most jobs, your skills and experience are much more important than your education. As long as you have skills you can showcase, you don't need to rely on your education to land a job.
There are a few ways you can approach writing a resume with no education, depending on your circumstances.
1. List incomplete or in-progress credentials
If you are still in school, you can note this in your education section. Simply explain that you are still pursuing your education and note the date you expect to graduate.
If you started a degree that you don't intend to finish, you can still mention it in your resume. You may not want to use too much resume space on an unfinished degree, but listing some relevant courses, projects, or research areas can be an asset to your resume, even if you decided not to complete your degree.
2. List alternative education or on-the-job training
Some of the most important education comes from less formal educational settings. You can list certifications, conferences, bootcamps, workshops, on-the-job training courses, online courses, and more in your education section. In some cases, education that you pursued on your own can be more impressive and more relevant than what you learned in school.
In the example below, the candidate includes their unfinished university courses and a 12-week bootcamp. The bootcamp is more recent, more relevant, and more impressive, so it is listed first.
Education
Flatiron Coding Bootcamp New York City (online)
12-week course (Spring 2021)
Ruby
JavaScript
Software development
BSc in Mathematics with Computer Science (incomplete) MIT, Cambridge, MA 2019 - 2020
Earned credits towards a degree. Coursework included:
Introduction to Programming 1 & 2
Fundamentals of Computation
Data Science
Operating Systems
Tips for writing a resume with no education
Once all of your sections are in place, you can begin writing your resume. Here are some tips to get started:
Use a professional resume template
One of the best ways to ensure your resume looks perfect is to use a resume template. To make sure your skills and education get the attention they deserve, a two-column template like VisualCV's Gallant or Slate templates are ideal for resumes with no education. You can place your Skills and Experience in the larger main column, and keep your Education section shorter in the narrower side column.
Be honest
Some candidates feel that they won't get a job if they are truthful about their lack of education. However, even a resume with no high school education can get interviews when you have a great resume summary, skills, and work experience.
Lying about your education is a bad idea. These records are easy for employers to check, and you won't get an offer if you get caught in a lie. Honesty is the best policy.
Apply, even if you don't meet the stated requirements
Companies aren't always as strict as the job posting would make them seem. The minimum requirements listed in the job posting are often more of a wish list than concrete requirements. You might be the right candidate, even if you don't have the exact degree they requested.
As long as you are confident that you can do the job, there's no reason not to apply. If your skills and experience have prepared you for the role, your resume will reflect this, even if you don't have the education.