What Sections are Important to Include In a Spanish Resume?
Most Spanish resumes are expected to have the following sections in it:
Work history
Education section
A photo
Contact information
Date of birth
It is integral to your Spanish job search that your CV doesn't stand out for the wrong reasons - it should be eye catching because it is a great CV, not because it is missing key information.
If you are trying to write a Spanish resume and wish to list your Spanish resume sections with a Spanish title, here's how you can do it:
Encabezado in place of Header
Objetivo instead of Objective
Experiencia Laboral instead of Work History
Habilidades instead of Skills
Formación Académica instead of Education
Browse our gallery of resume examples here.
Spanish CV Example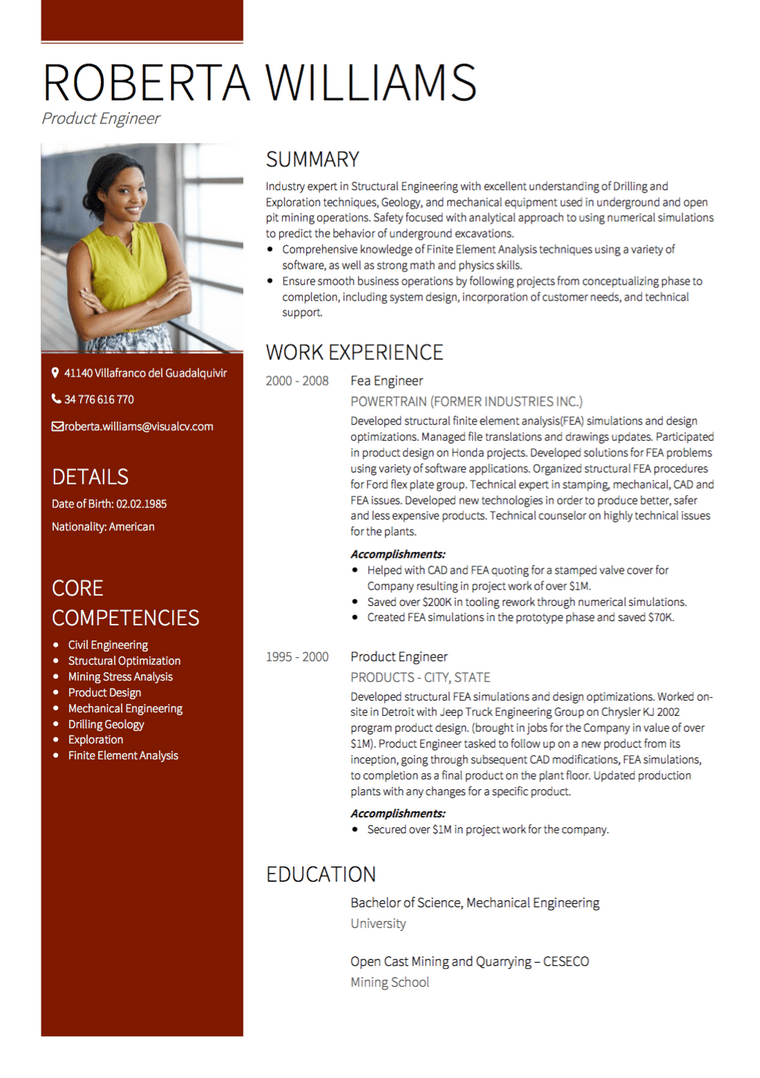 Spanish CV Tips and rules:
Length: No more than two pages are necessary in your CV for Spain.
Layout: Use clear headings and sections - you want employers and recruiters to be able to scan your cv quickly and efficiently.
How to Format a Spanish Resume
To format a Spanish resume:
Start with a layout for your resume in mind. Your choices are: Reverse chronological, functional or a hybrid resume layout.
Use a margin of 1 inches on all side to ensure that when anyone holds your resume, it won't hide any content on it.
Use bullet points instead of a paragraph to describe your work experience.
Use a maximum of two fonts. If you are using two fonts, use one for heading of each section and the other for descriptions.
If you are planning to use Spanish words, ensure that you have everything right - including the specific characters and the punctuation.
10 Spanish Resume Examples and Templates
Reverse Chronological Spanish Resume Example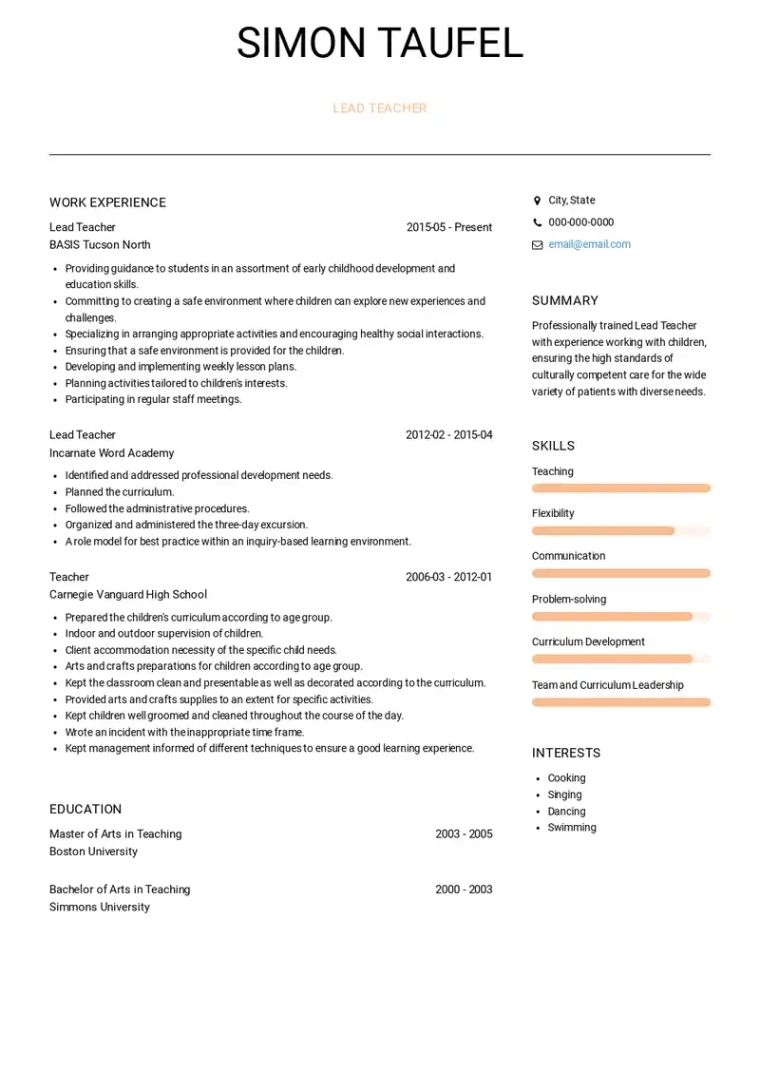 Functional Spanish Resume Example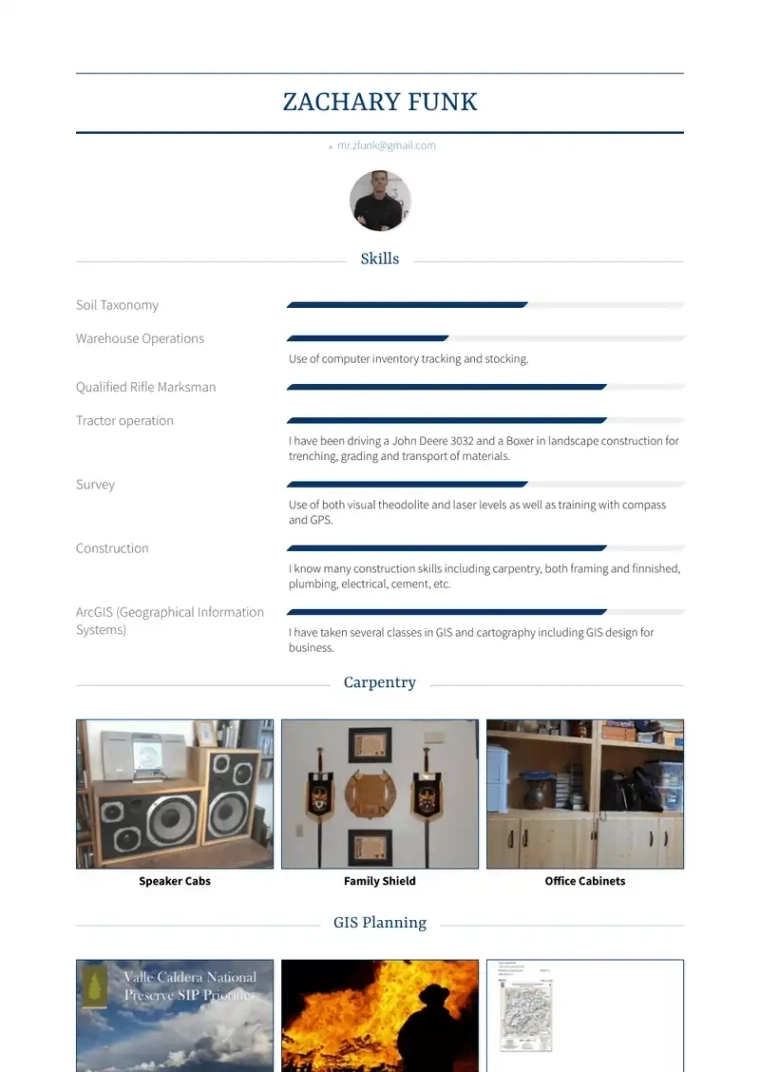 Combination Spanish Resume Example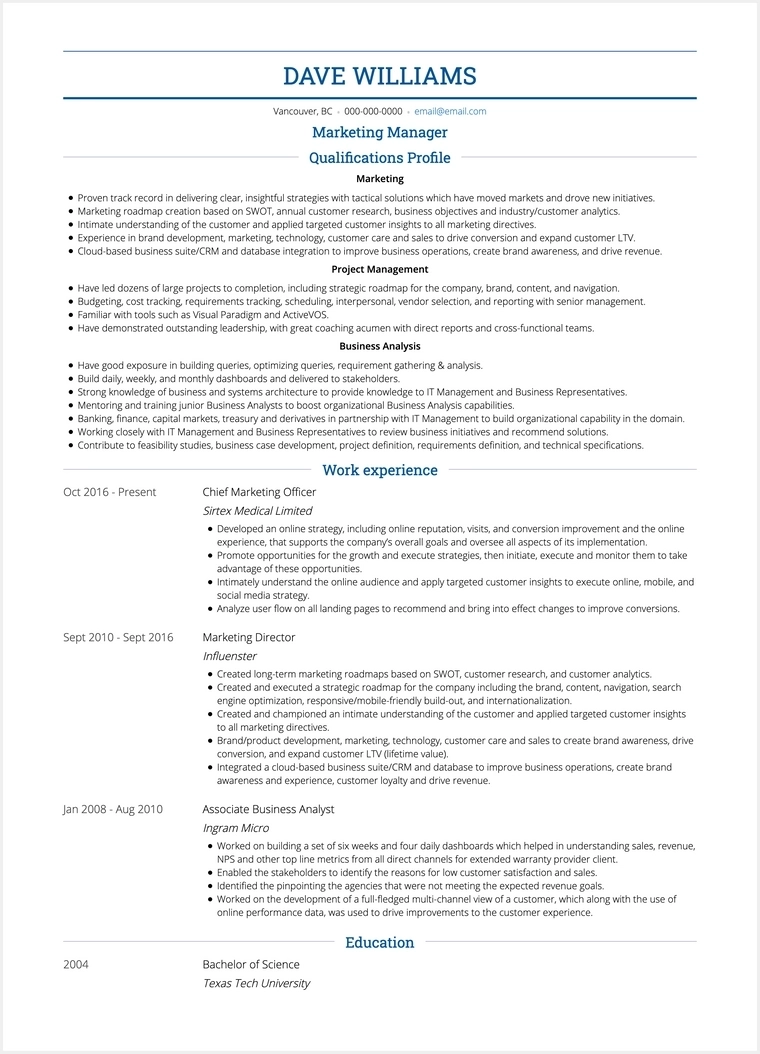 Administration Spanish Resume Example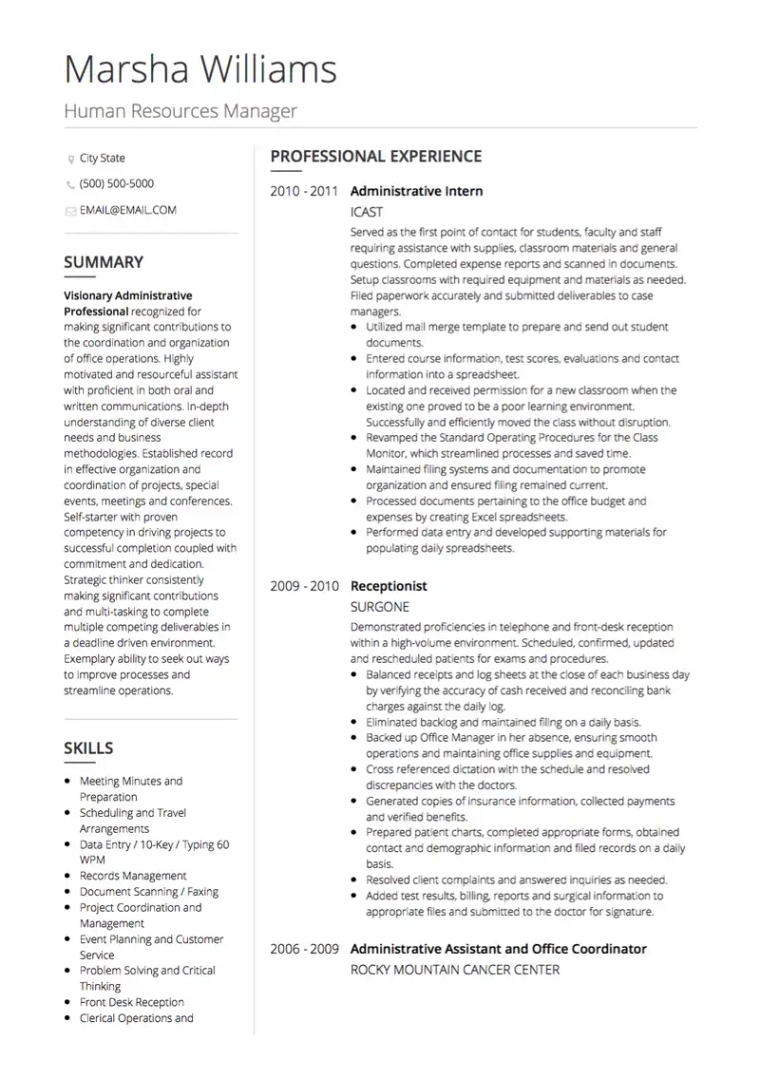 Retail and Customer Service Spanish Resume Example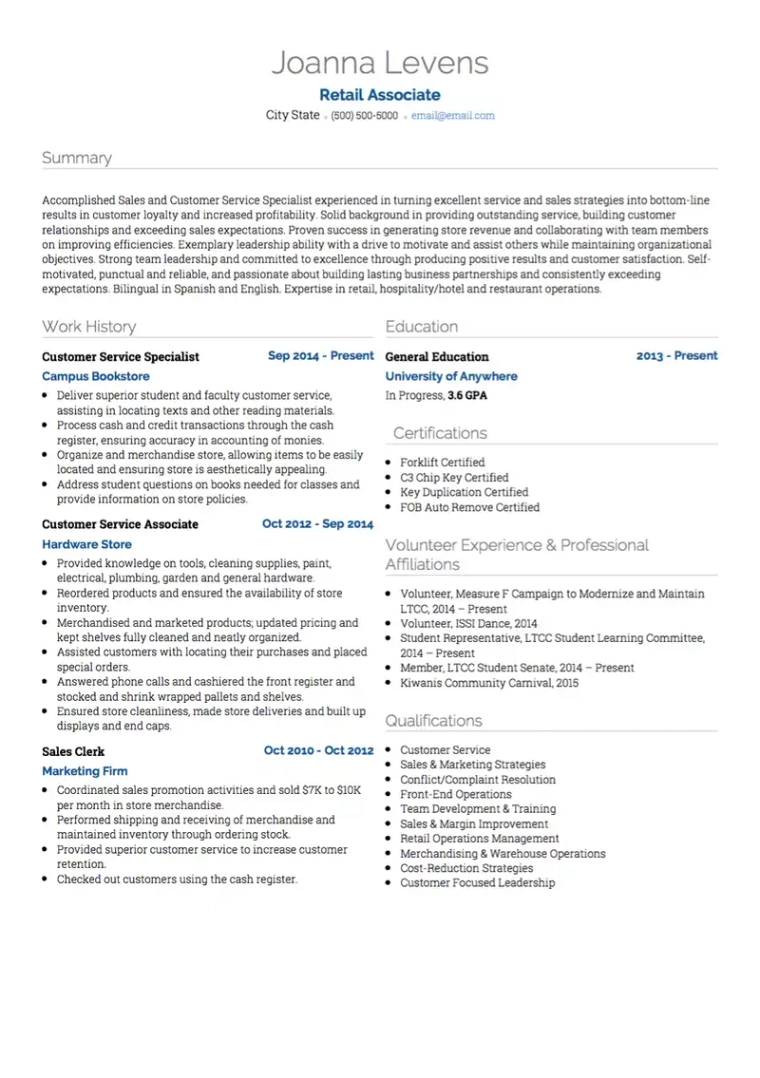 Professional Spanish Resume Example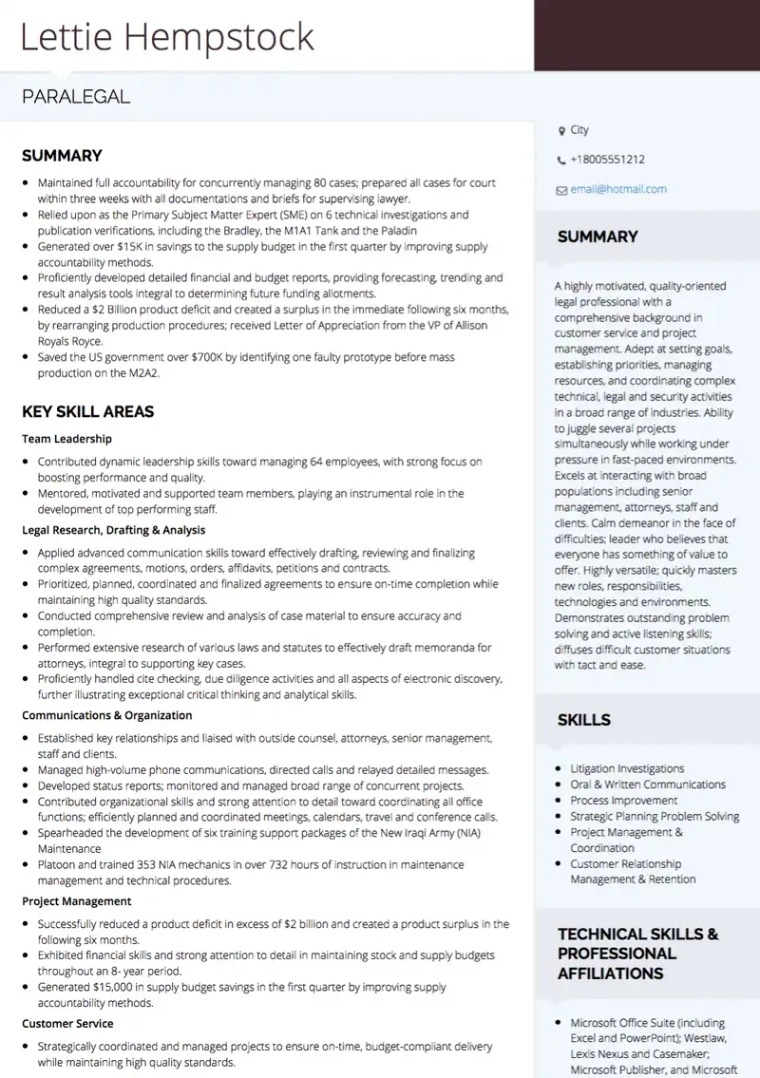 Engineering Spanish Resume Example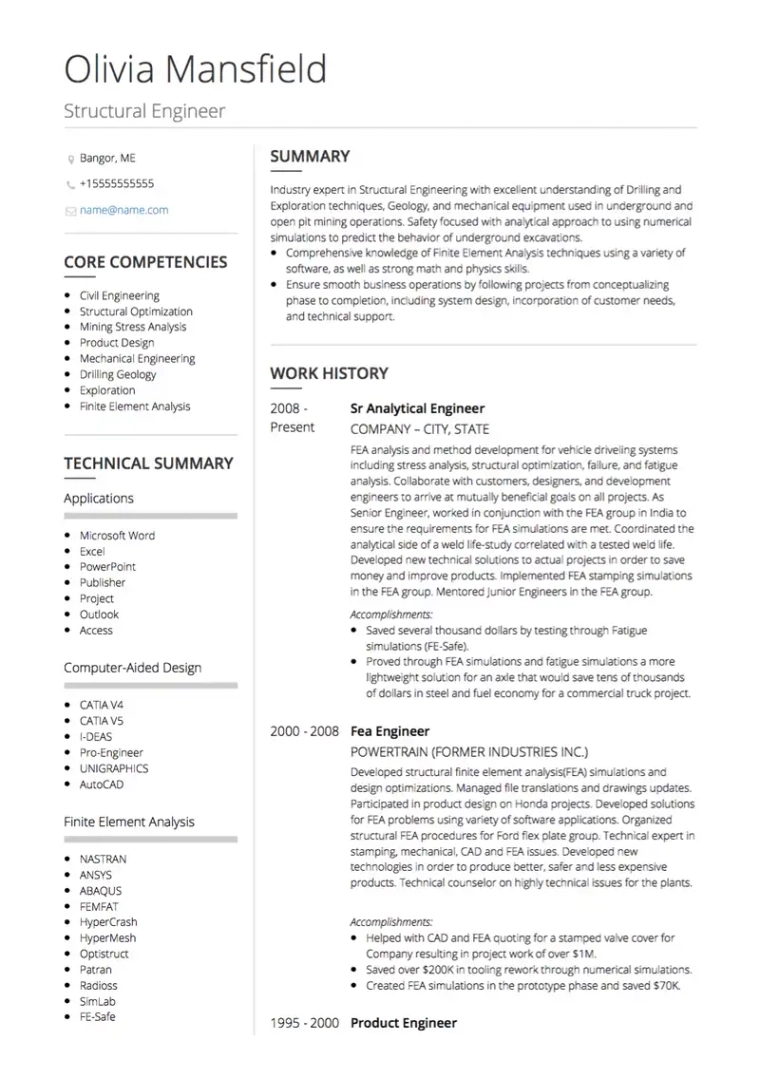 Marketing Spanish Resume Example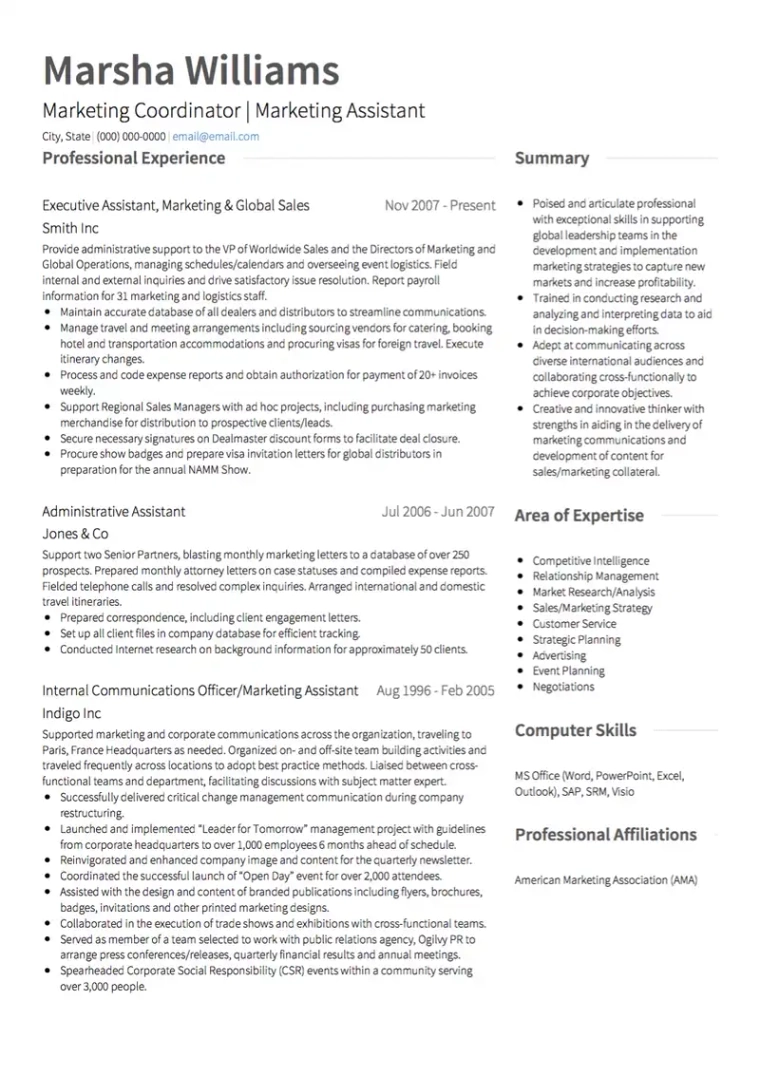 Management Spanish Resume Example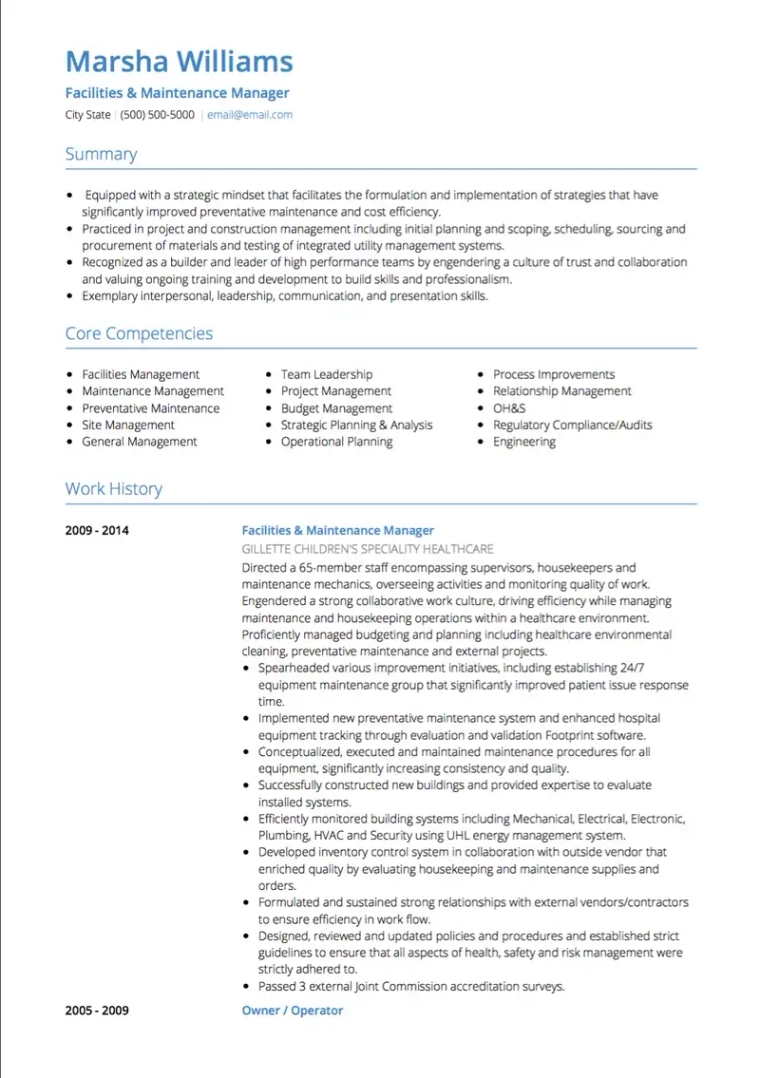 Finance and Accounting Spanish Resume Example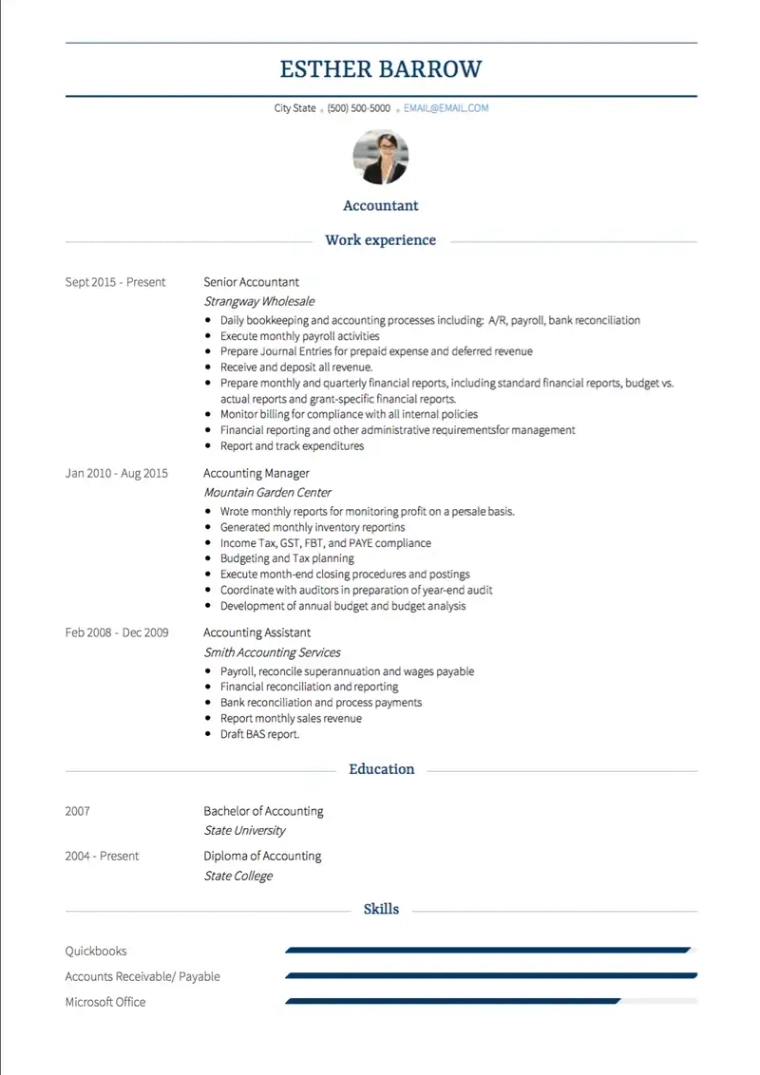 Spain CV Format, Order and Layout:
Photo: "In Spain it is very normal to include a photo on your CV", according to Spanish Town Guides. An image directly on the CV is ideal, but you can include a picture separately if necessary.
Personal Information: Near the top of your CV, include your name, date of birth, nationality, full address, phone number, and email address.
Personal Summary: A personal summary is not required, but if you would like to include a few lines briefly describing your career history or career objective, that is acceptable.
Work experience: Write your Work Experience in reverse-chronological order. Use this section to sell yourself and your experience - focus on your achievements, but be sure to include your responsibilities as well. Use bullet points so that your work history is organized and easy to read.
Education: Showcase your education, including university name, area of study, and any certifications or degrees you earned. Unless you are a recent graduate, make sure this section does not overshadow your work history - according to cvrite, "If you have worked for more than three years it is usually better to include 'Career History' first, followed by 'Education'.
Resume template: Browse through our gallery of Spanish resume templates.
Other Sections to Add in a Spain CV:
Skills: A Skills section where you provide a brief list of activities you are experienced with is a good addition to any CV. This section can efficiently show what your strengths are.
Volunteer experience: A volunteer section can be a great asset to your resume. It shows that you are well-rounded and have interest and experience in different areas.
Languages: As long as there is space on your resume, list all languages that you are fluent in.
References: It is acceptable to include a few references on your CV. The more impressive they are, the more impressive their inclusion will be. If you prefer, it is also acceptable to leave this out, providing references only when asked.
How do I write a CV for Spain?
To write a CV for Spain follow these steps:
Select the right CV template for Spain. It should not be more than 2 pages in length.
Add your name, email, Spanish phone number and link to portfolio in the header.
Write a professional CV summary.
Add your work history and try to show the impact you made at the current role and past roles.
List your certifications in the certification section.
Add all your skills in CV skills section.
Finally, list your education.
How long is a CV in Spain?
A CV for Spain is usually no longer than 2 pages. Any CV more than two pages is considered too long in Spain.
Conclusion:
In Spain, as in many countries across Europe, a photo and date of birth are expected on your CV. The specific requirements of a CV varies from country to country - observing the rules and tips above is a great way to ensure that your CV suits the expectations of Spanish employers.