Germany CV Requirements
Germany has a very specific work culture and set of CV expectations that must be observed when writing your CV. This guide will set out some guidelines for writing your CV, but if possible, having a German local look over your CV is a great way to get some feedback on your German CV and make sure it meets all requirements.
Browse our gallery of resume examples here.
What should a German CV look like?
The example below shows what a good German CV should look like.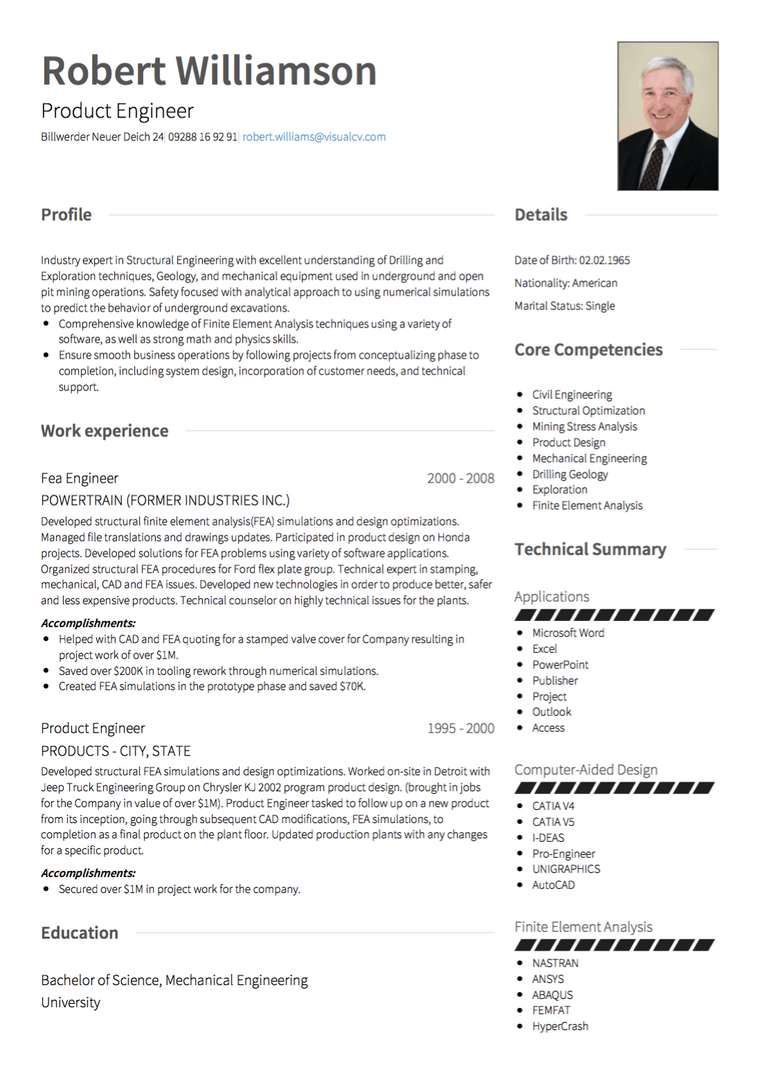 CV Tips and rules:
Length: A German CV does not need to be longer than two pages.
Terminology: In Germany, a CV is called a Lebenslauf. CV Format, Order and Layout:
Photo: Be sure to include a photo on your German CV. German recruiters and employers value professionalism, so make sure your photo is high-quality and work appropriate.
Personal Information: Near the top of your CV, include your name, home address, phone number, email address, and date of birth. Often failing to state your age on your CV is considered bad in Germany as hiring managers might perceieve your CV as incomplete without it.
You can also include your place of birth, marital status, and number of children (if any). To non-Germans, this may seem like a lot of information, but in Germany including it in your resume is common.
Personal Summary: Called a Profil, a summary section can be included in your German CV. This section should briefly describe your skills, experience, and credentials. It is not a detailed section, but serves to introduce the rest of the CV.
Education: Education should be written in reverse-chronological order, going all the way back to high school. Each entry should include the name of the institution and the area of study.
Work experience: Display your work history in reverse-chronological order. Include the dates and location of each position, and be clear about the industry and specific position you held. Use strong, active language, and use bullet points to make your different achievements easy to read and differentiate. Account for any employment gaps.
Resume template: Browse through our gallery of German resume templates.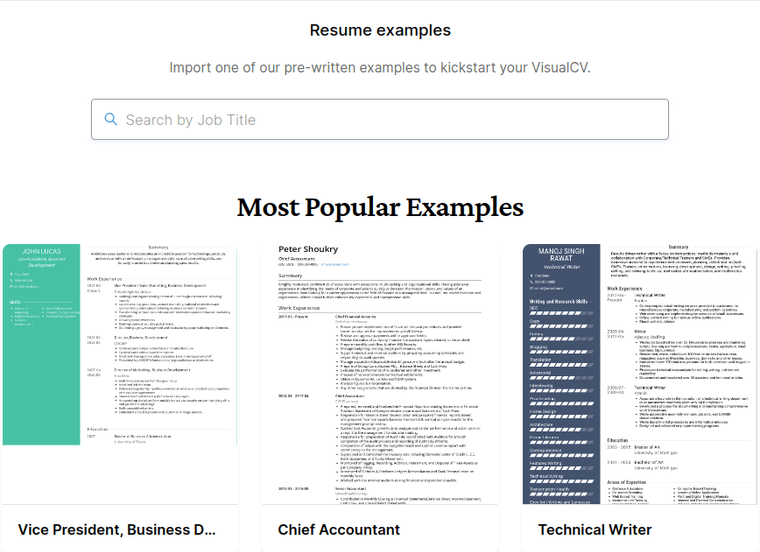 German CV Templates and Formats
German CV Template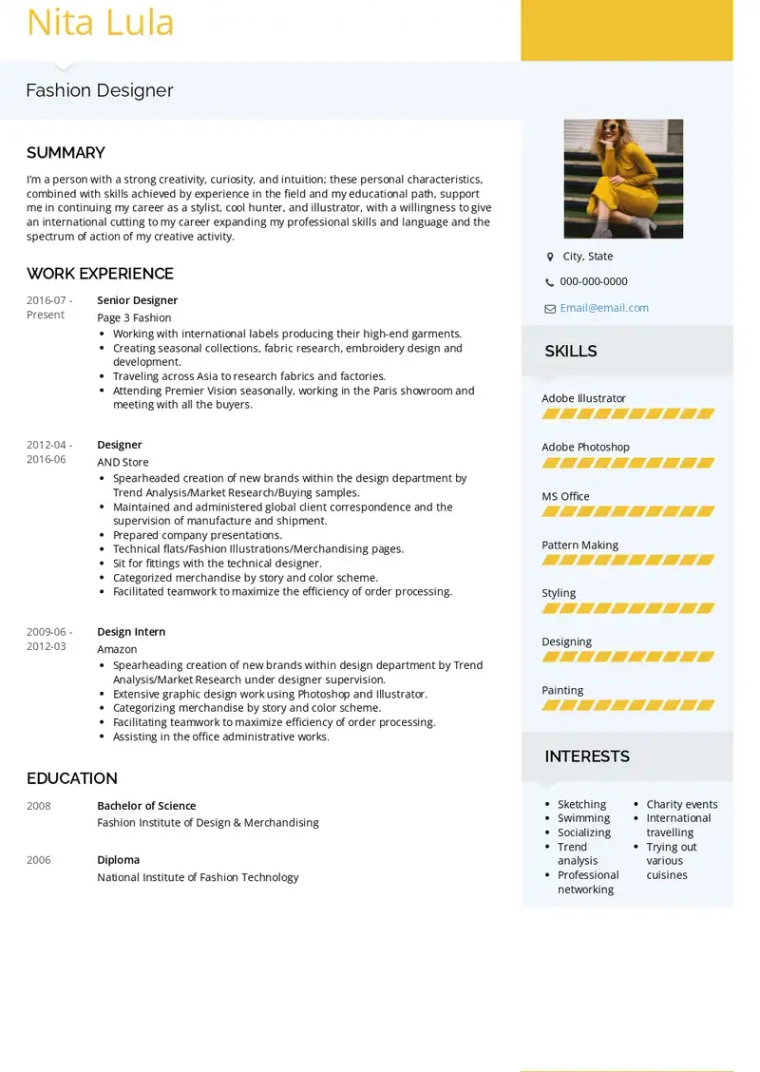 German CV Format for Engineer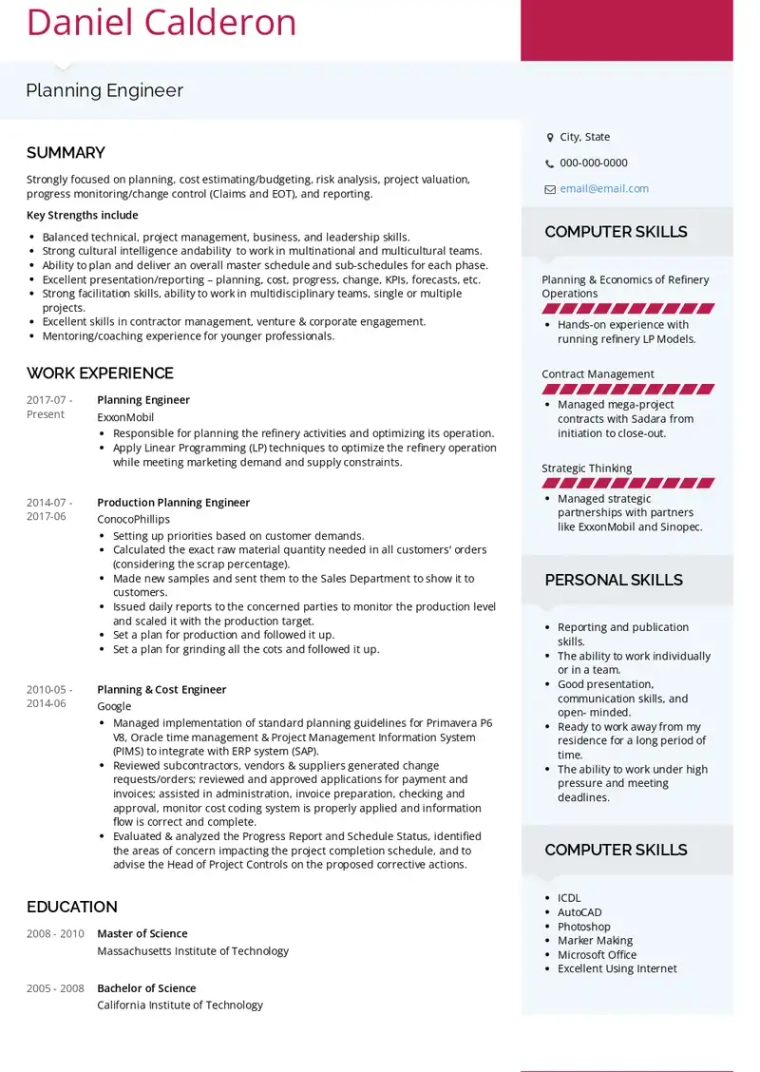 Business German CV Template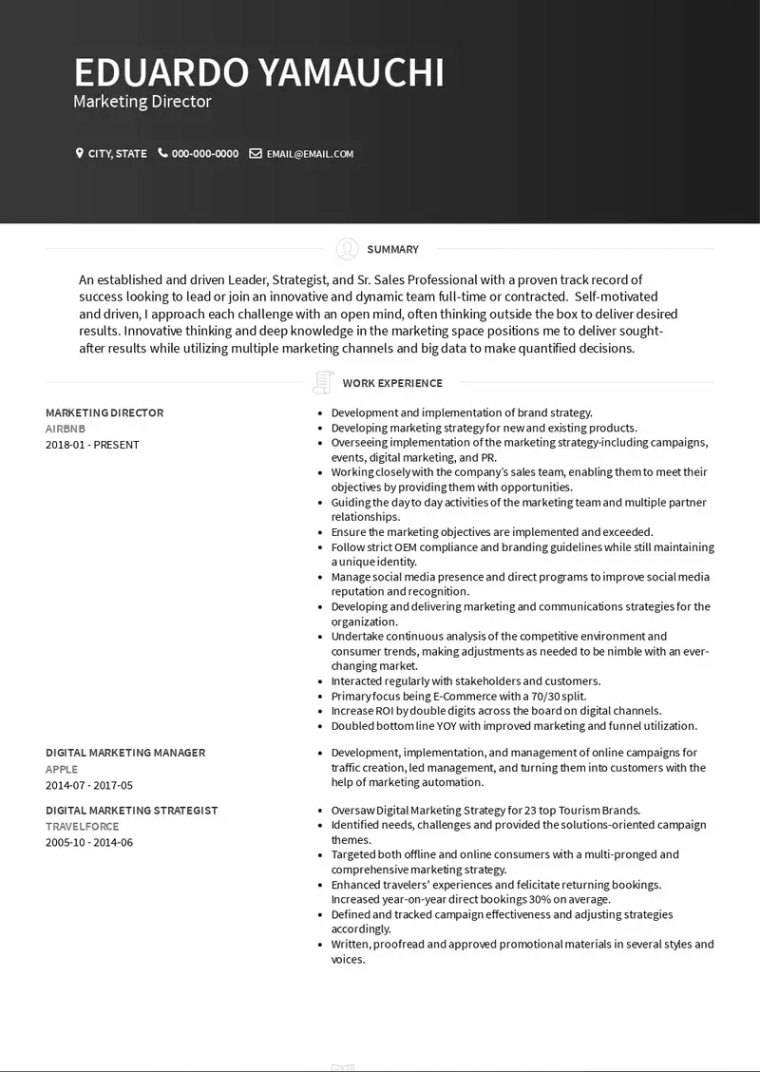 Administration German CV Format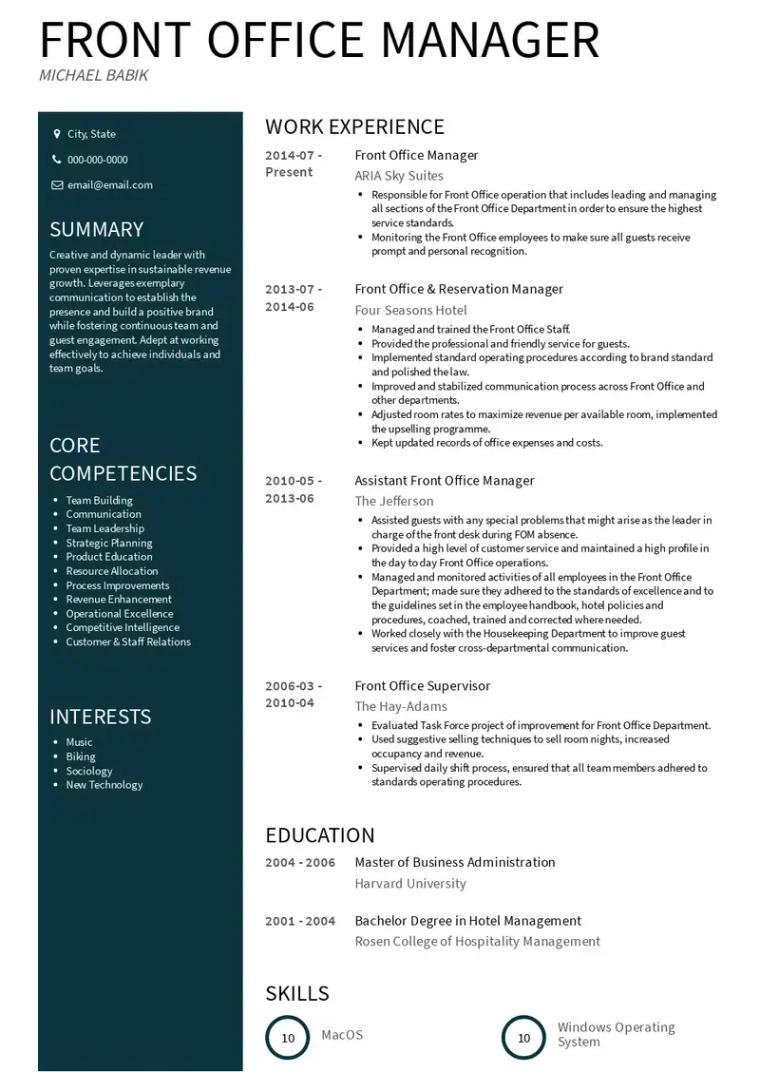 Other CV sections:
Skills: Though not mandatory, it is illustrative to include a skills section that any certifications earned out of school or language proficiencies.
Volunteer experience: This section is optional, but if you think your Volunteer section is an asset including it is a good idea.
References: In Germany, it is not common to include contact details of references in your resume. Instead, written references are preferred. These written references, referred to as "Arbeitszeugnis" are given to each employee once they are relieved from their duties.
What should be on a German CV?
The following is expected to be present on all German CVs:
Photo
Personal Information
Personal Summary
Education
Work experience
Skills
How long is a German CV?
German CVs are not more than 2 pages long. Anything longer than that is considered too long and risks getting rejected by the hiring managers.
Conclusion:
German recruiters and employers value a well-organized and detailed CV that is clear and direct about your experiences and skill set. Ensuring that you have the right information packaged in the right way can be the difference between a call back and a resume tossed away.