One of the first things employers look for when they read a resume is the right skill set. Employers are looking for skilled candidates, and the technical skills you choose to feature on your resume may be the difference between rejection and getting the interview. Just what your technical skills are and which ones you should emphasize, however, will depend on the job posting. With that in mind, here are some easy tips for displaying technical skills on your resume.
What are technical skills?
Technical skills are the hard skills that are needed to complete particular tasks, often related to computers or other job-specific tools. Technical skills can be learned in school or on the job, and may be physical in nature, such as TIG welding or machining, or digital, such as C++ or data analysis. Technical skills require practise and experience to develop, and are highly sought by employers. Even entry-level jobs like retail or food service may require technical skills, such as cash handling or the use of point of service systems.
Unlike soft skills, which are personal characteristics that demonstrate your ability to work hard, collaborate, and solve problems, technical skills may require certain certifications or education. Companies may even test or measure your abilities as a part of the interview process. For example, if you interview for a job in computer programming, you will likely be asked to complete a technical interview where your competence at the skills of the job will be evaluated.
Why do you need a technical skills section on your resume?
It is important to let employers know that you have the right skills for the job. When you apply for a role, the company will be looking for a candidate who can handle the specialized responsibilities of that position. The better your skills, the easier you will adapt to the new job and the less time the company can spend training you.
Employers only spend a few seconds reading each resume, so it is important to make sure that your skills section draws their eye. Your work history and descriptions of past roles may indicate what experience and expertise you have to offer, but to ensure that they know exactly what skills you bring to the table it is best to create a distinct list. This makes your skills easy to find and easy to read. Employers can then get an overview of your skillset without having to read the entire resume.
How should you display your technical skills?
The best way to display your technical skills is in a distinct skills section. If you would prefer to keep all of your skills, including soft skills, in one place, then a title like Skills or Core Competencies will do the trick. If you are using a separate section for your technical skills, labelling it Technical Skills, or something related to your field like Financial Skills, will make it clear what the section contains:
To make your skills easy to read, display them in a simple bulleted list. Make sure to display your most important skills first so that they are the first thing an employer will see. Not all jobs require the same skills, so it is important to remember to customize your resume every time you apply for a new job. Sort the most relevant skills to the top of the list, and make sure that the skills explicitly asked for in the job posting are the ones you are emphasizing most.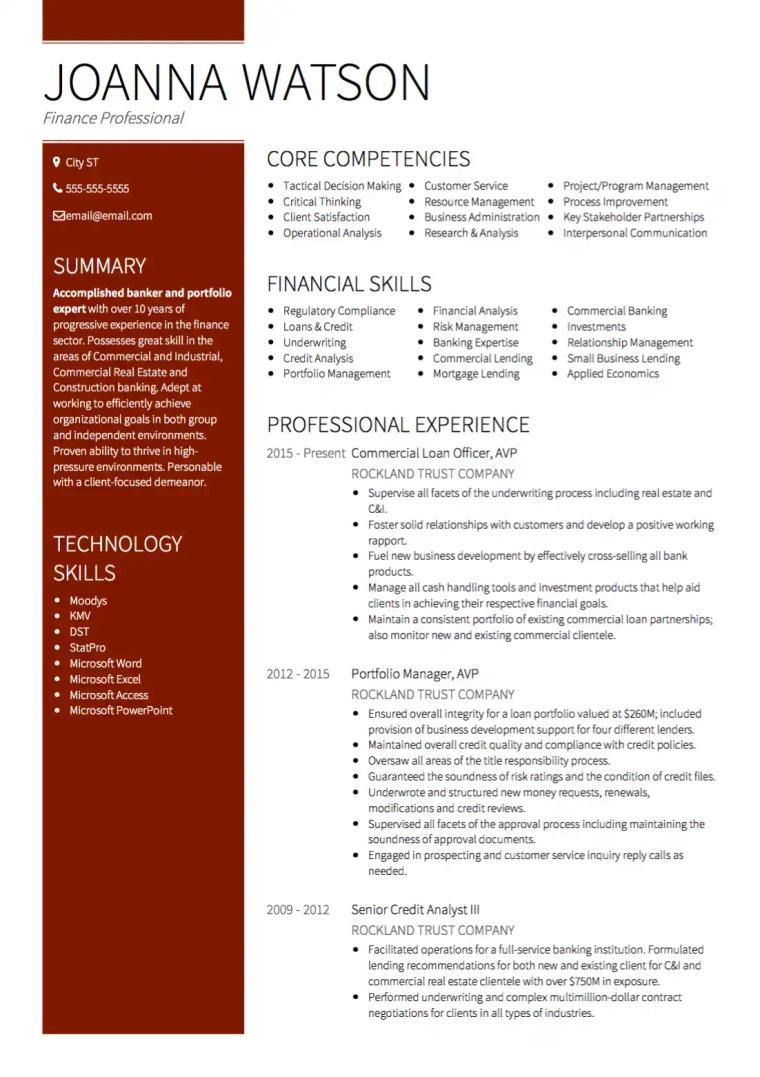 Examples of technical skills
The specific technical skills that you display on your resume will depend on your skillset, your industry, and the job you are applying to. When deciding which skills to foreground, it is important to know what the company is looking for and what you are best at. And if you find throughout your job search that many companies are looking for technical skills that you don't have, there is never a bad time to upskill.
Programming
When looking for a job in computer programming, it is important to highlight the programming languages and technologies that you have experience in. Most job postings for programming roles will list the languages that the role requires, so be sure to prominently feature the programming technical skills that they are looking for.
Javascript
PHP
HTML
REST
Configuration
Debugging
UX
Operating systems
Security
Troubleshooting
Testing
Technical support
Systems analysis
Digital Marketing
Digital marketing roles may include social media management, blogging, SEO, and more. It is important to highlight your specialties and show that you are a skilled marketer with the right digital marketing technical skills for the job.
Search Engine Optimization (SEO)
Blogging
Affiliate marketing
E-commerce
Analytics
Automated Marketing Software
Content Management Systems
Data Analysis
Data analysis is integral to how businesses learn and grow in a fast-paced market. Individuals with the ability to organize data and create data-driven business plans are in high demand. With the right data analysis technical skills, you can become an irreplaceable part of your next company.
Data Mining
Algorithms
Database Design
Database Management
Statistical Analysis
Data Analytics
SQL
Quantitative Research
Documentation
Project management
Project management technical skills are in high demand. Good management can be the factor that makes or breaks an important project. If you are customizing your resume for a project management position, be sure to showcase the technical skills that make you a great manager.
Performance Review
Benchmarking
Quality Assurance
Budget Planning
Project Planning
Task Delegation
Task Management
Quality Control
Scheduling
Technical writing
While technical writing itself is often considered a technical skill, there are also many subcategories of technical writing that you may specialize in. When you apply for a role in technical writing, be sure to emphasize the specific skills that the job posting asked for.
Technical Documentation
Subject Matter Experts (SMEs)
Research
Client Management
Requirements Gathering
Grant Writing
Standard Operating Procedures
More Technical Skills
Your skill set is unique, and the competencies that you have developed throughout your career will depend on your interests, your education, and your previous jobs. When writing your resume, make sure that you understand your own abilities and what companies in your industry are looking for. With a well-targeted resume and the right technical skills, you can make your resume irresistible to employers.
Accounting Software
Enterprise Resource Planning (ERP) Software
Database Software
Information Security
Video Editing and Creation
Cloud/SaaS Services
Database Management
Telecommunications
Microsoft Office Certifications