An Applicant Tracking System, usually called an ATS, is a type of software that many companies use to streamline their hiring process. It is an automated system that screens job applications, scanning their resumes for the right qualifications and picking which candidates to consider for an interview.
These systems have quickly become the most common way for large companies to recruit candidates online. Any time you apply for a job using an online portal, your resume will be read by an ATS. Fortunately, applicant tracking systems are automated, which means they can easily be beaten with a bit of optimization.
To beat the ATS, it's important to:
Use targeted keywords
Use an ATS-compliant resume template
Use standard section headings
Use correct spelling and grammar
As a job-seeker, you can no longer create resumes for human eyes alone. While your resume should still look great to recruiters and employers, it first has to pass the initial screening done by the ATS.
To beat the applicant tracking system, you will need the right format, the right keywords, and the right strategy for your resume.
What is an applicant tracking system?
An applicant tracking system is a type of software that companies use to automate the hiring process. They accept job applications, parse resumes and cover letters, and manage candidates.
In the early stages of the hiring process, an ATS can replace any human involvement by the employer. Candidates provide their resume and cover letter, and in some cases answer a questionnaire, and the ATS will read each application and pick the best candidates. The hiring manager won't read your resume until the ATS has already picked it out. By automatically narrowing down the list of applicants down to only the ones with the best resume, the ATS saves the company time and effort.
Companies use applicant tracking systems in all stages of the recruitment process. Beyond reading and sorting resumes, an ATS can be used to contact candidates, schedule interviews, check references, and more. From a job-seekers perspective, however, the resume parsing is the most important step. When you write an ATS-compliant resume, you are writing a resume that gets past the initial screen.
To job-seekers, this automated system may seem ruthless, rejecting applications without a thought for the candidate behind the resume. For employers, however, the efficiency these systems provide is more important. Manually reading hundreds of applications would be prohibitively time-consuming for a hiring manager. An ATS can read hundreds of applications faster than even a team of humans. In a competitive market, it only makes sense to automate the selection process.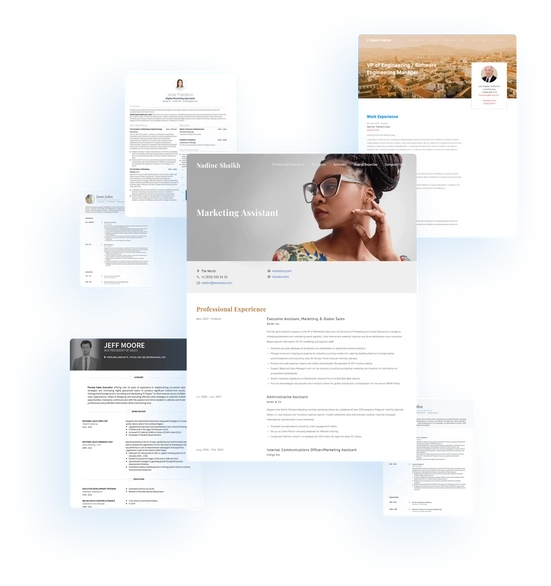 What is an ATS resume?
An ATS resume is a resume that has been optimized for an applicant tracking system.
Successful resumes aren't seen by human eyes until well after most candidates have been rejected. Unless your application is one of the few chosen by the applicant tracking system, your resume will never be seen by a real person. You need to make sure your resume has the right keywords and formatting if you want it to reach the hiring manager's hands.
The ATS chooses the best applications by reading every resume and cover letter and comparing the content to the job description. This means that your ATS-compliant resume needs to be customized with the right keywords and formatted so that the ATS can easily read it.
A complex resume, with tables, icons, and generic content copied directly from your LinkedIn profile isn't likely to make it past the ATS screen. When you write a resume to beat the ATS, you must have the right qualifications, the right keywords, and the right resume formatting.
When to use an ATS resume
While you will almost certainly encounter applicant tracking systems throughout your job search, you don't have to use an ATS-friendly resume in all situations.
You only need an ATS resume when you're applying through an ATS. When you submit your resume through an online portal, for example, your resume is almost certainly headed for an applicant tracking system. If you are submitting an application using an online job board, you should make sure to use an ATS-friendly resume.
In a situation where your resume won't be parsed by an ATS, however, you don't need a strictly ATS-compliant resume. If you are sending your resume directly to a hiring manager over email, for example, or bringing a copy of your resume to the interview, you can afford to use a more complicated resume template. In fact, if you know your resume will only be seen by human eyes (rather than a machine), incorporating the visual elements like a table, logo, or skill strength ratings is a great way to stand out.
How to write an ATS-friendly resume and beat the applicant tracking system
If you've already written a resume for past applications, you can use that as a starting point for a targeted ATS resume. If this will be your first resume, you can use these steps to write an ATS-compliant resume from scratch. With the right formatting and customizations, your resume can beat the ATS.
1. Use an ATS-friendly resume template
It's important not to confuse the Applicant Tracking System. The ATS must be able to navigate your resume easily, without getting tripped up on any complicated formatting elements. This means you will need to use a simple ATS resume template.
Unfortunately, certain formatting tricks that look great to a human eye will confuse an ATS. If you have used a table to organize any lists, for example, you should remove them. Symbols, logos, and tables may be difficult for the ATS to navigate. Headers and footers can also cause problems. Anything you could put in a header or footer, like your name and contact information, should be placed in the main body of the resume where it is easy to scan and understand.
It might be difficult to let go of the formatting touches that you've worked hard on, but anything that the ATS might not parse will have to be removed.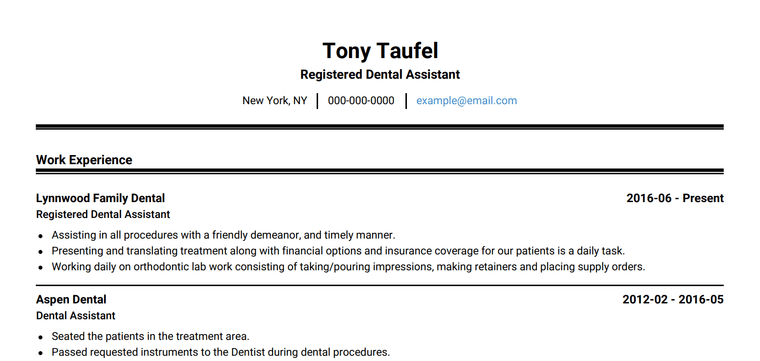 Of course, the resume you create for ATS applications doesn't have to be your only resume. In fact, it shouldn't be. Any time you know your resume will be seen by a person, not a robot, feel free to send your more stylish resume, with all the graphics and images befitting the company and position you are applying to. Maintain two resumes: one for the ATS, and one for the hiring manager.
2. Use standard section headings
It's important to call your Work History "Work History" and your Education "Education".
Applicant Tracking Systems use section headings to navigate your resume. To properly categorize your skills and experience, the ATS needs the headings in your resume to be perfectly clear.
To ensure that the information in each section can be correctly read and understood, use simple headings that the ATS will recognize. Using personalized headings can lead to confusion. For example, calling your Summary "My Story" or your Education section "Academic Achievements", you might confuse the ATS and cause some of your details to get lost. Make the ATS's job as easy as you can by using the standard set of resume headings.
The standard resume heading are:
Contact Information
Summary
Work Experience (or Work History)
Education
Skills
Use these titles for the section headings of your resume. There may be additional sections with other names, but make sure your resume contains these standard sections.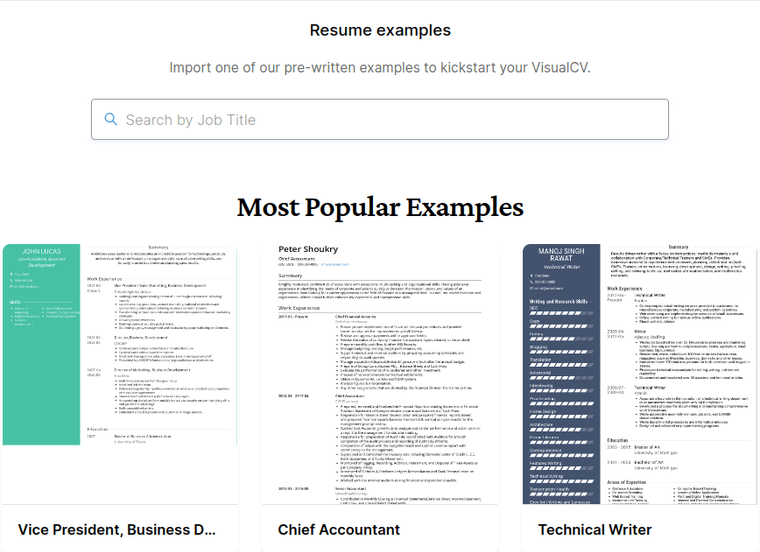 3. Customize your resume with the right keywords
The applicant tracking system is looking for keywords above all else.
The main purpose of an ATS is to read resumes and compare their content to the job posting, looking for the best match. This means that your resume cannot be one-size-fits all. It must be tailored for each position you apply to.
To do this, carefully read the job description. The job posting will have a description of all the responsibilities the job requires, the qualifications and experience the company is looking for, and the skills candidates should have. These are the keywords that the ATS will be looking for.
Once you've identified the keywords in the job posting, use them to customize your resume. Make sure your resume has those keywords in it, and be sure to use the exact language as much as possible. This includes job titles, skills, and credentials. Different companies will have different names for similar roles, so it's fine to adjust your own job titles accordingly. Don't lie–you should only include the skills you actually have–but make sure you use the same language as the posting to describe your qualifications.
For example, if a job posting asks for experience with "Point of Sale Systems", make sure to write "Point of Sale Systems" in your resume, not "POS Systems" or "Point of Purchase". Your resume must have the exact keywords in order to beat the ATS.
A great place to include keywords in your resume is a Skills section. This is where you can list your core skills and abilities. Usually presented in a simple bulleted list, a Skills section is a concise and well-organized way to list your specialties. This might include specific skills, like "Data Entry" or "Lead Generation", or the tools and technologies you know well, like "JavaScript" or "Node.js". Any skill that you share with the job posting should be listed here. A Skills section is an excellent way to make sure you are using all of the right keywords in a way that fits in the resume organically and is easy for an ATS to read.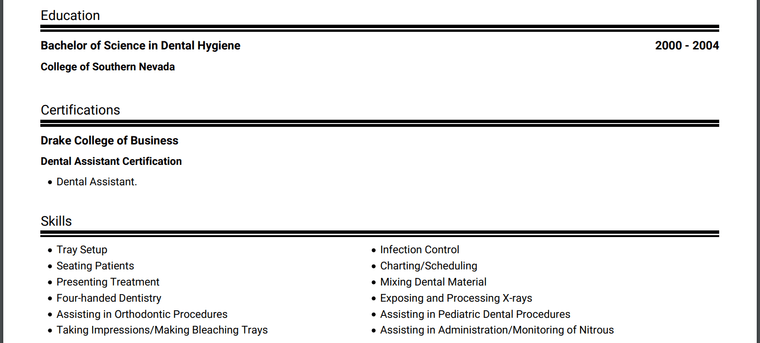 You should not, however, stuff your resume full of the same keyword over and over, or create hidden keywords in an invisible font. When applicant tracking systems were new, some job-seekers thought they could outsmart it by adding keywords to their resume where keywords didn't belong. This is no longer the case. If you attempt keyword-stuffing in your resume, the ATS will know you are trying to trick it, and your resume will be rejected. Instead, incorporate all keywords organically, inside your job descriptions and skills lists.
An ATS application may also give you the opportunity to be less ruthless in editing your resume. Because the ATS is an untiring robot instead of an already-bored hiring manager, your resume can be as long as it needs to be as long as the right keywords are there. If you know that your resume will only be seen by a machine, and that you will receive a callback when it's time to provide a real resume, you can allow your resume to grow longer than the usual one to two pages. Be careful, however; if a hiring manager does happen to see this long resume, they may not like it.
4. Use full acronyms and titles
You shouldn't take any chances with acronyms or abbreviations. Your resume must be as easy to understand as possible, and ATS won't necessarily know the difference between the full title of a concept and its acronym form. This includes companies, job titles, accreditations, and common corporate acronyms.
Even if the acronym is very common, like "JS" for "JavaScript" or "PRO" for "Public Relations Officer", the ATS might not understand it in context. To be safe, include either the full title in your resume:
"Chief marketing officer"
Or the full title followed by the initialism in brackets:
"Chief marketing officer (CMO)"
It is best to avoid synonyms for this exact reason. The ATS will be looking for specific words, and a similar word may not be caught. Use the exact phrasing from the job description. If the job posting asks for "Experience using Microsoft Excel", your resume should say that you have experience with Microsoft Excel, not "Proficient using spreadsheet software". Be specific and targeted in your word choice.
5. Check your spelling and grammar
Of course, this advice applies to all resumes, but it bears repeating in the context of an ATS application. A typical employer or hiring manager will be fully prepared to throw out any resume with a spelling mistake, but with an ATS, your resume won't even get that far. Where a human can at least guess your meaning from a misspelled word, an ATS will simply fail to recognize the keyword and, in all likelihood, reject your application.
The ATS is looking for matching keywords and relevant headings, so a misspelled word won't register as a match, even if you are perfect for the job. A little proofreading can be the difference between a successful ATS-friendly resume and instant rejection.
6. Follow Up with the employer
Don't let the ATS cause you to forget the human touch. Just because the employer has decided to use automation to streamline their candidate search doesn't mean you have to act like an automaton yourself. Finding a way to show your enthusiasm and personality can leave a lasting impression. Following up after you send in your application is a great way to do this.
Reaching out to the employer, whether it's through email, a networking event, or by connecting on LinkedIn, is a great way to introduce yourself and show that you're enthusiastic about the job. Even when you're applying with an ATS, personal connection goes a long way.
If you can't contact the hirer directly, reaching out to someone else within the organization could lead to your application getting a second look. Use your network to send a note and make it clear that you're excited about this job. If you succeed in making an impression this way, the employer may make a point of finding your application in the ATS and giving it a look.
7. Apply, even if you aren't quite qualified
You might think that because an ATS is taking your application, your qualifications must be a 100% match with the job description to apply, but this is not the case. Like with any job application, the ATS is looking for the best match, and the best match is almost never 100%.
When hiring managers and recruiters write job descriptions, they usually ask for more experience and skills than they really expect. They're describing the perfect candidate, who may not exist. The job posting is a wish list, but they know that a candidate who has similar skills and can be trained is far more likely than a candidate with the exact skills and experience. Just because you aren't the perfect match doesn't mean you aren't the best possible match at this particular moment. As long as you're a dedicated and enthusiastic learner you can still be a great employee, even if you don't have all of the recommended experience.
ATS resume template examples
Even with the steps above, writing an ATS resume can be difficult. You need to closely read every job posting, find the keywords, and incorporate them into your resume.
For example, let's say you encounter a job posting like this:
Our non-profit is looking for an Office Manager for our Kensington location.
This organization assists children and young adults with chronic medical conditions by developing and operating an accessible, supportive, and inclusive space.
Who you are:
Excellent organizational, time management, and communication skills
Advanced knowledge of computer software systems, including Microsoft Office and Google Suite
Enjoys taking initiative, supporting clients and team members, and multi-tasking
Positive, supportive attitude
Your responsibilities:
Manage and schedule all front desk responsibilities
Forward emails and phone calls to appropriate team members
Supervise office staff and offer support where needed
Establish and enforce deadlines
Onboard new hires by ensuring all documents are completed and training if necessary
Pick up, drop off, and process incoming and outgoing mail and courier items
Assist management with all community events
Monitor office supplies and manage office supply budget
You should apply if:
You have 2+ years of experience in a front office position
Experience in an executive assistant role is preferred
Experience in the non-profit sector is a bonus
You are knowledgeable with computer software
Excellent spoken and written communication skills
You can't just copy and paste the job posting into your resume. Instead, find all the specific skills, tools, and experience they are looking for, and see where you can showcase them in your resume.
For example, this resume has been customized to use several of the relevant keywords in the job posting. Some keywords from the job posting have been highlighted in bold.
Front Office Manager
Summary
Skilled Office Manager with 5+ years experience in the non-profit sector. Strong organizational skills with a flexible, adaptable hands-on approach. Skilled in client management, Microsoft Office, and Google Suite. Strong communication and time-management skills.
Work Experience
Wentworth Community House
Front Office Manager
Responsible for supervising the team of 15 employees, including the pre-opening team.
Responsible for client intake, inventory management, and website content.
Manage pre-opening setup, office supply budget, and front office staffing.
Manage and schedule all front office assistants.
Forward emails and phone calls to relevant team members
Handle client intake, onboarding, and training.
Develop team building exercises and design performance appraisals.
Consistently achieve and exceed Guest Satisfaction Targets.
Process all incoming and outgoing mail.
The Allison Inn & Spa
Front Office Operations/Revenue Manager
Oversaw the Operations Department of the hotel, including daily payroll.
Motivated Reservation and Front Office staff to attain revenue and service goals of the company.
Created and managed ongoing forecast for rooms division.
Performed annual planning and the budget for rooms division.
Collected and analyzed data from multiple sources to develop insights and recommendations for improving market penetration.
Utilized and created displacement models to aid the Sales Department in resolving difficult sales decisions.
Managed the Reservation Department and trained the Front Desk and Sales Managers in reservation and sales strategies.
Created promotional collateral for special events and outlet promotions.
Implemented and oversaw client service programs throughout the organization.
The Hamilton
Front Office Night Manager
Led responsibilities for all operations within the resort during the night shift.
Maintained the Five-star standards, appearance standards, and management guidelines.
Admitted engineering, security, and housekeeping during the night shift.
Trained new staff and supervisors whenever it was appropriate.
Ensured all disciplinary procedures were updated and in accordance with the resort needs.
Organized proper room assignments, including handling of VIP arrivals and preparations.
Worked closely with the Housekeeping Department.
Conducted nightly end of day audit procedures, balancing all financials.
Communicated all updates and reports of nightly activities to the Executive Team.
Breezy Bay Hotel
Executive Assistant
Responsible for leading a team of 4 employees.
Managed and Led the Front Office Assistants and Travel Desk.
Departmental Training, Staffing, Team Building, and Performance Appraisals.
Balanced guest accounts.
Organized shuttle arrivals and departures.
Local sightseeing & tour reservations.
Co-ordinated community events and group activities.
Processed courier items.
Assisted the General Manager with daily operations and decisions.
Assisted with the IT needs of all hotel staff.
Education
Michigan State University
Bachelor Degree in Hotel Management
Skills
Communication
Revenue Management
Microsoft Office
Google Suite
Phone management
Scheduling
Staffing
Payroll
Budgeting
Certifications
CPR/First Aid
OLCC Permit
Food Handlers Permit
The right keywords aren't all it takes, of course. It's also important to use an ATS resume template. For example, VisualCV's Standard Template is a strong choice for an ATS-friendly resume: