1. Robby Leonardi
Instead of a static document, Robby created a full-fledged game for viewers to run, jump, and fly through his resume.
2. Philippe Dubost
Philippe created this Amazon inspired sales page that led to over 1.5 million visits and his dream job at Birchbox.com in 2 months.

3. Matthew Epstein
Capitalizing on the mustache trend, Matthew created this epic video which led to over a million views on youtube and a pretty sweet gig.
4. Gary Corr
Not your traditional infographic resume, Gary adds a lot of creative flair in telling his story to employers with this inspiring resume.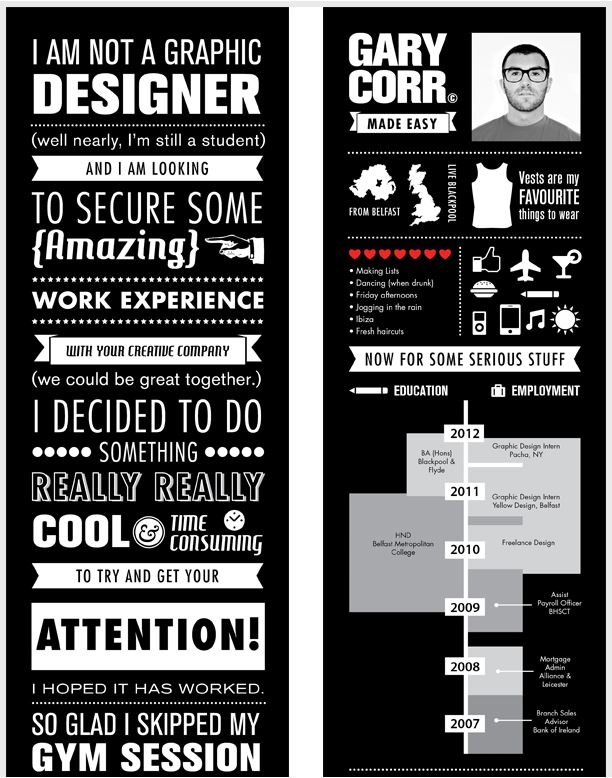 5. Saranyan Vigraham
Proving that you don't need design chops to tell a great story, Saranyan's visual resume has over a quarter million views on slideshare.
As you can see with these 5 visual resume examples, being unique is essential to stand out in today's job market.