7 Free Colorful Resume Templates
Using a colorful resume template is a great way to showcase your personality when applying for jobs. Colorful resumes are often used in creative industries, allowing applicants to demonstrate their eye for design before a hiring manager even sees their portfolio.
If you're looking for a colorful resume template, you're in luck: we have 7 colorful resume templates here that you can use in every scenario, and in any industry. As always, VisualCV resume templates are fully customizable, and professionally designed to help you bypass ATS software – getting you in front of a real person faster.
Let's take a look at some of our colorful resume templates in more detail.
7 Free Colorful Resume Templates
Choose any one of these colorful resume templates for your next job search and demonstrate your creativity from the very beginning. These templates are printable and editable, so you can be sure they'll be perfect for every scenario!
Avant Colorful Resume Template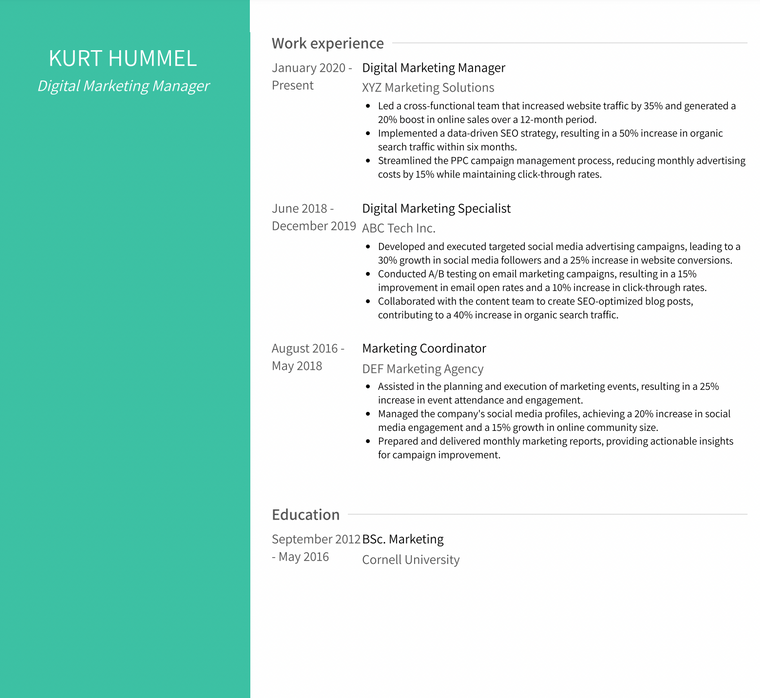 The Avant colorful resume template is a sleek and attractive colorful resume. This two-column design features one bright strip of color, which you can customize to your own preferences. For example, here are some color codes for a green resume template:
Green: #3CB043
Hunter green: #355E3B
Olive green: #98BF64
Pine green: #234F1E
Emerald green: #028A0F
Elegant Color Resume Template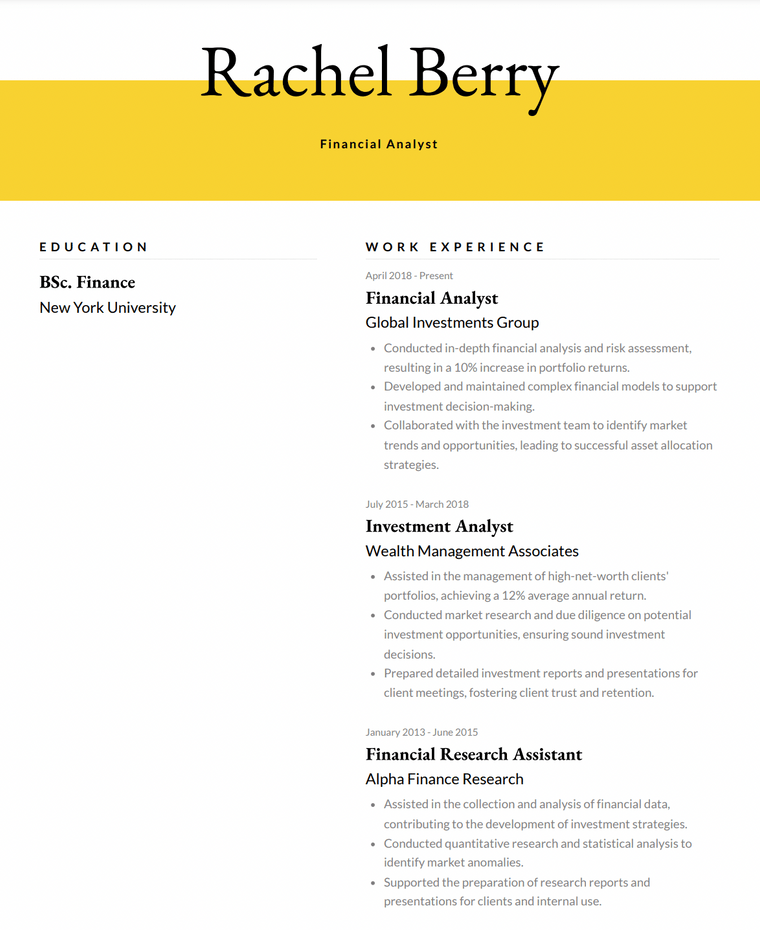 The Elegant color resume template puts you front and center, with a bold, colorful banner with the option to include a photo along with your name and headline. This visually appealing resume template is a great way to make sure a hiring manager remembers your name for all the right reasons.
Gallant Simple Color Resume Template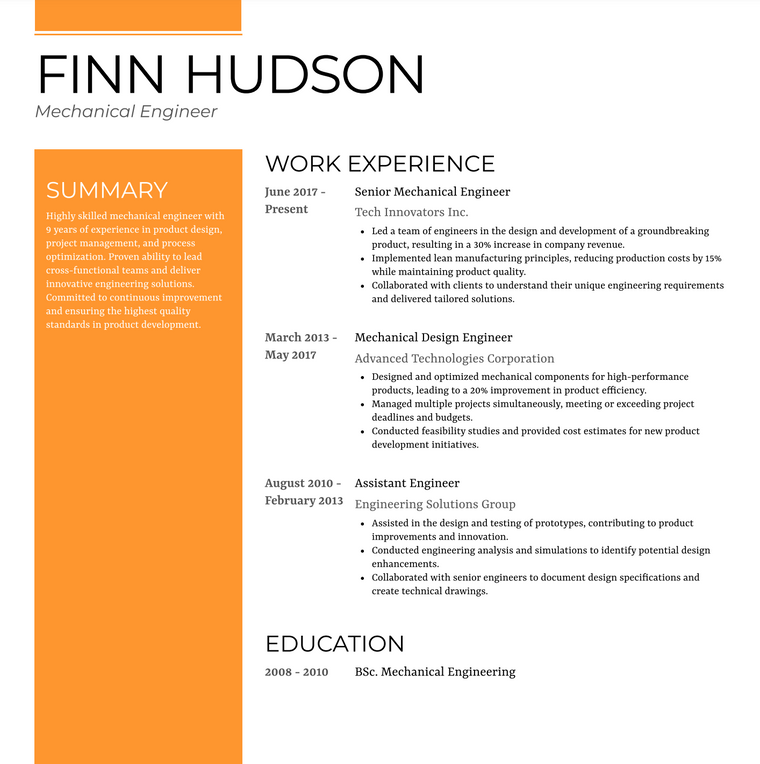 A color resume doesn't have to be complicated! Gallant, a simple color resume template, features a modern vertical stripe down the left of the page. Add your summary and other text to make this a 2-column color resume, or leave it blank for an additional design element.
Modern Functional Color Resume Template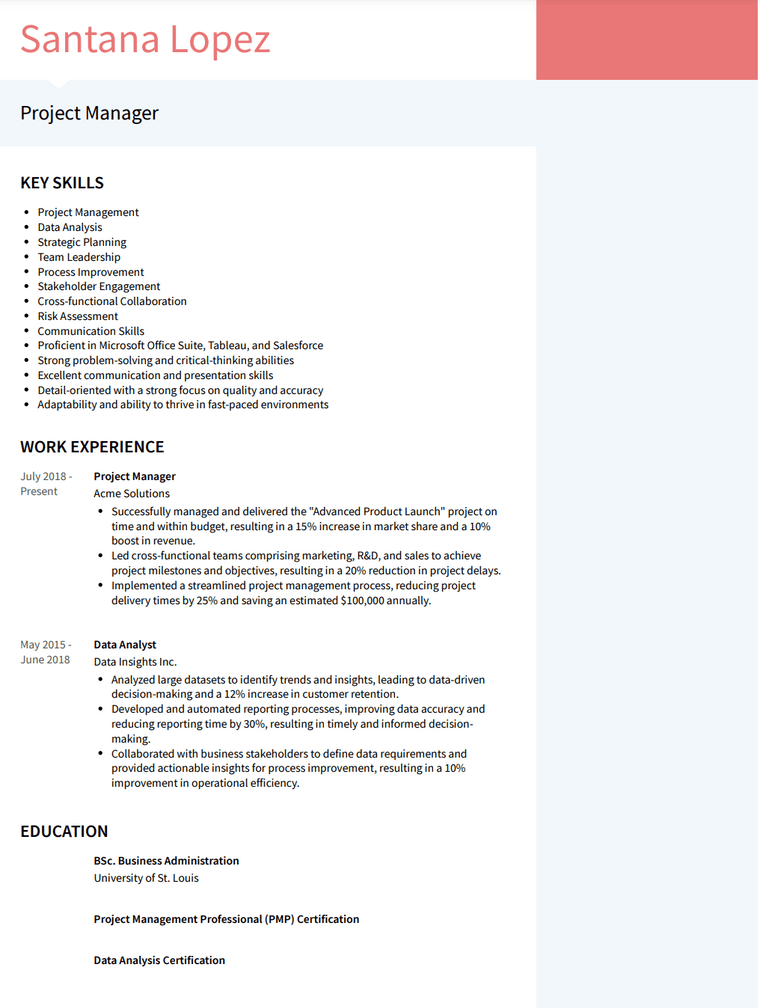 If you're creating a functional resume, the Modern template is an excellent functional color resume template to try! This two-column template has plenty of room to showcase your skills, and the numerous pops of color scattered throughout make it an attractive option.
Oak 2 Column Color Resume Template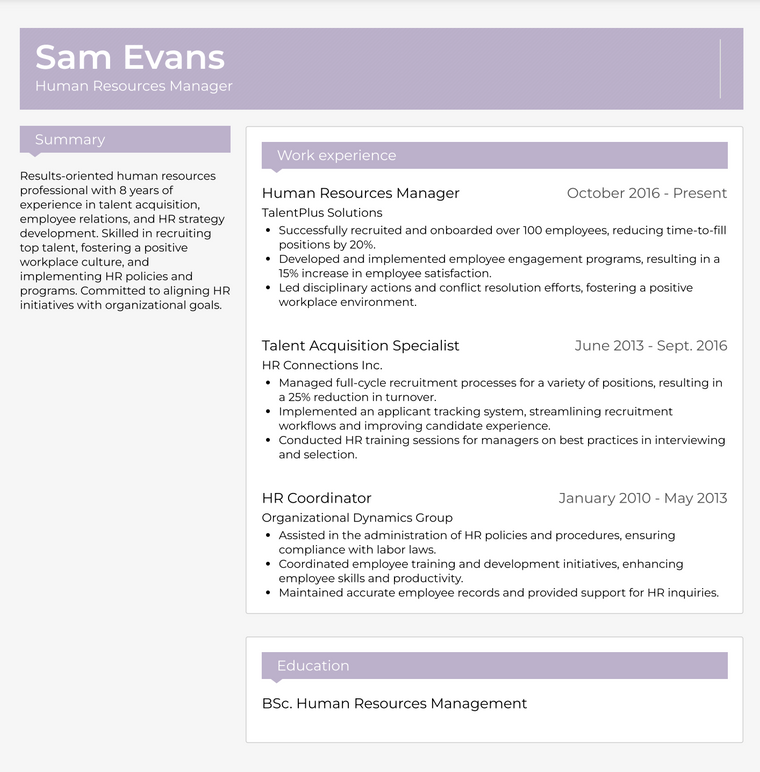 2 column resumes are a great way to pack a lot of information into a one-page resume. Oak, a 2 column color resume template, includes a fully customizable colorful banner and headings. Applying for jobs online? Oak's navigation bar makes things even easier.
Rosa Reverse Chronological Colorful Resume Template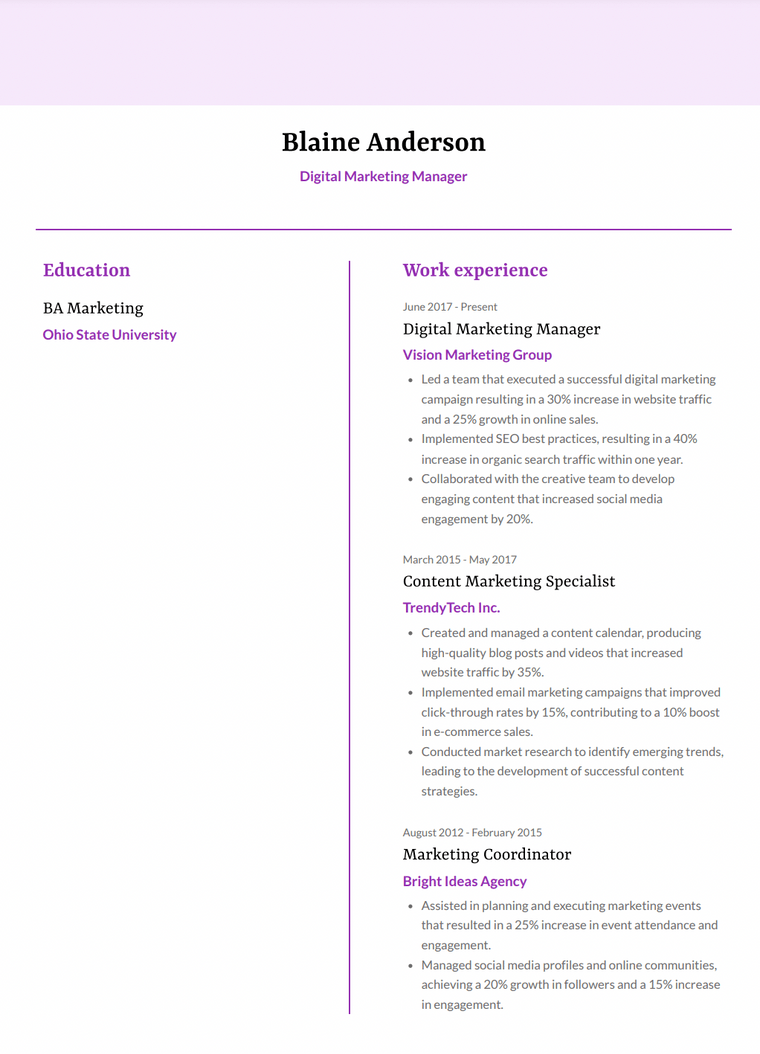 If you're crafting a standard reverse chronological resume, Rosa is a perfect reverse chronological colorful resume template to try! With two distinct columns topped with a clean and informative banner, this conservative colorful resume template is a winner.
Slate Minimalist Colorful Resume Template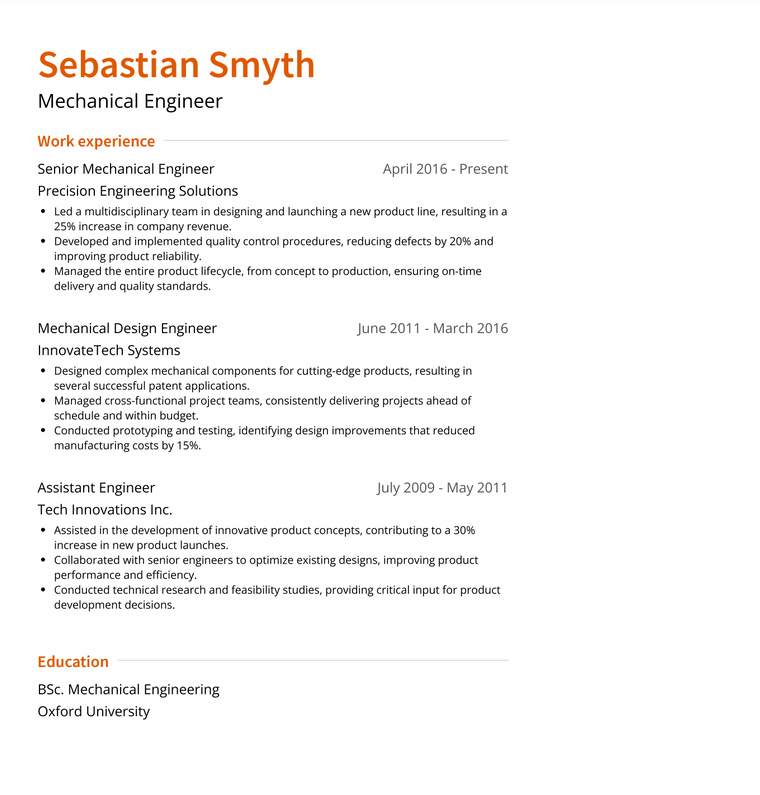 Who says a minimalist resume has to be boring? Slate is a minimalist colorful resume template that allows you to bring some excitement into its clear and sleek formatting by way of colorful headings.
Free Printable Colorful Resume Templates by VisualCV
Whether you're applying for your first ever job, making a big career change, or just looking to take that next step, the job hunt can be stressful and demoralizing. It's easy to feel like you just can't catch a hiring manager's eye. A colorful resume template can be a great choice to help you stand out from the crowd!
Of course, the best thing you can do for your job search is to make sure your resume is in the best possible shape. Remember to write clearly, using measurable accomplishments. Saying you increased profits is great, but saying you utilized specific market research skills to increase profits by 40%, for example, better demonstrates to a hiring manager that you understand the ins and outs of your desired position, and that you can bring similar results to your next role.
Once you've selected your colorful resume template from VisualCV, input your work experience, education, and any other sections such as skills, certifications, or a summary. Feel free to change the colors as many times as you want, or experiment with different fonts and resume layouts. VisualCV's resume templates have been designed to help you pass ATS, or Applicant Tracking System, software, meaning if your skills have been clearly laid out in your resume, you'll more easily move past the initial screening and land in front of a real, human hiring manager.
After your resume is picture-perfect, all that's left to do is download and hit send on that application! Good luck – you'll be great.