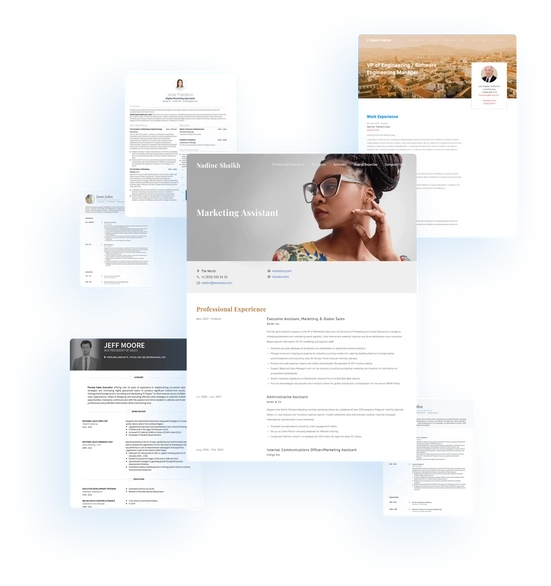 Data Analyst Resume Objective
A highly experienced Senior Business Analyst with deep experience of making significant contributions to critical, data-focused technology projects within the eSports industry.
Data Analyst Resume Objective
Highly skilled Data Analyst managing Business Analysis and full project life-cycle activities for delivery to stakeholders. Data skills include Conceptual and Physical Data Modeling, Business & Technical Data Architecture, Data Sourcing, Data Quality Assessment & Remediation.
Data Analyst Resume Objective
Analytical-thinking Data Analyst, I am eager to bridge the gap between business stakeholders' needs and technical solutions. Due to my demonstrated problem-solving skills and firm background in technical solutions, I can effectively support the business in identifying their – sometimes yet undetected – needs and issues, then "translate them" into the language of the developing team, thus finding the most adequate solutions.
Data Analyst Resume Objective
A people-first quick learner and problem solver with an inner drive to create value realized through significant experience across business analysis.
Data Analyst Resume Objective
Enthusiast, self-learner, and process-oriented Data Analyst with a keen interest in the latest technological development such as Analytics, Visualization, and Data Science, with a high affinity towards Data & Business Analytics, seeking a responsible full-time career opportunity in a reputable organization where I can work with experienced professionals and reach my full potential.
Data Analyst Resume Objective
Versatile data analyst with a hunger for challenges. My analytical approach to problems and a goal-oriented mindset help me find creative solutions to any problem. Acquiring experience in a number of very diverse fields such as business intelligence and data engineering.
Data Analyst Resume Objective
Experienced and dedicated Data analyst with several years of experience identifying efficiencies and problem areas with data streams, while communicating needs for the project. Bringing forth the ability to synthesize quantitative information and interact effectively with colleagues and clients.
Data Analyst Resume Objective
Data Analyst with deep experience of designing and implementing data warehouses as well as creating KPIs and building dashboards. Extensive experience using SQL, PL/SQL Tableau, and he is skilled in Excel, Power BI, data modeling and ETL.
Data Analyst Resume Objective
10+ years of experience in interpreting and analyzing data to drive successful business solutions. Proficient in maximizing data by utilizing different tools and methods to visualize and share final data. Enthusiastic in securing a Data analyst position that offers professional growth and advancement within diversified areas of the industry.
Data Analyst Resume Objective
I am looking for a position as Business Planning Analyst where I will be able to combine my Data Analysis expertise with my management skills in order to ensure that Plan and forecast business operations based on the analysis of business requirements.
Data Analyst Resume Objective
Expert in SQL have Intermediate knowledge of PL/SQL ,Tableau & Python . Extensive experience in analyzing, monitoring to explore customer patterns. I consider myself a dynamic team player with an analytical mindset.
Data Analyst Resume Objective
More than 5 years of experience as a Data Analyst. Skilled in cloud migration, machine learning, waterfall, and agile methodologies, backend development, and migration projects. A keen eye for upskilling and career development.
Data Analyst Resume Objective
Recent graduate in computer science with knowledge of software development looking for opportunities to build my career. Where I can utilize my skills to further work towards personal and professional development and contribute towards the prosperity of the organization. I'm Passionate about learning.
Data Analyst Resume Objective
Power BI Data Analyst with more than 6 years of experience in data gathering and visualization, with a focus on working with databases, data analysis, and its presentation in Power BI. I participated in every stage of creating Power BI dashboards, starting from data gathering and analysis to its visualization.
Data Analyst Resume Objective
I have a degree in Statistics from the University of Texas and have past experience working with data analysis and data science in the eSports industry.