Popular American Resume Templates
Digital Marketing Resume Template for American Jobs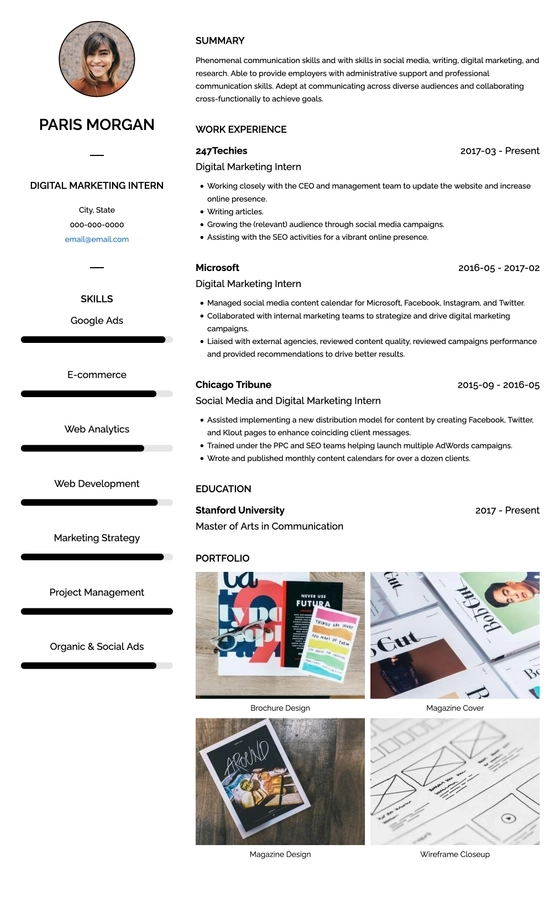 Project Management USA Resume Template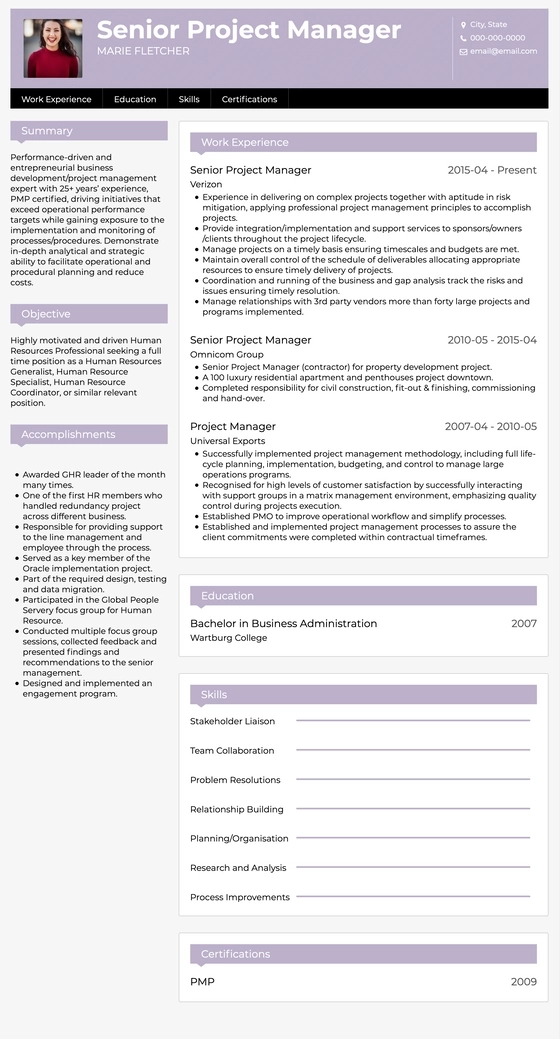 Product Management USA Resume Template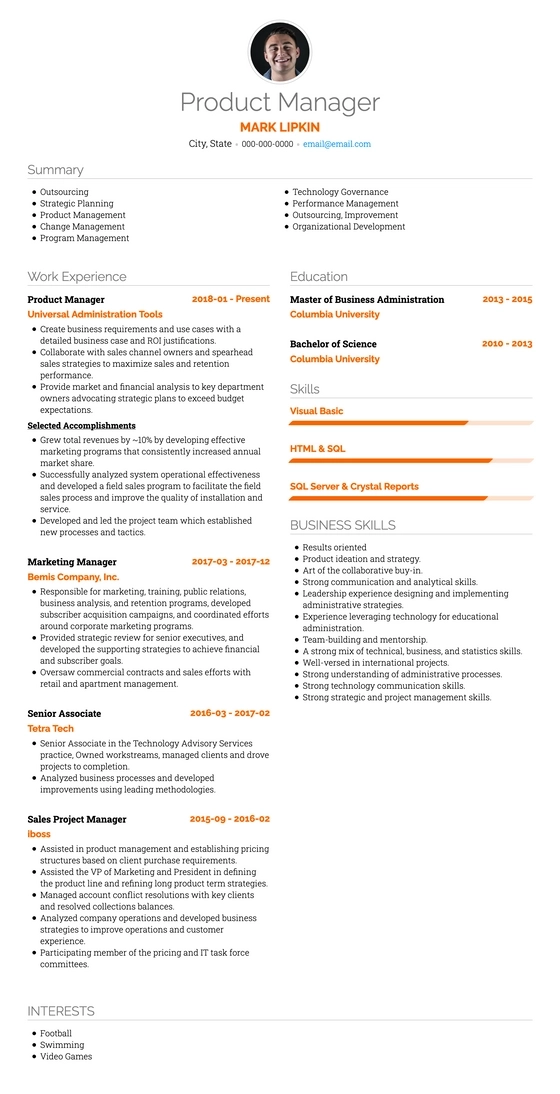 Technical Resume Template for USA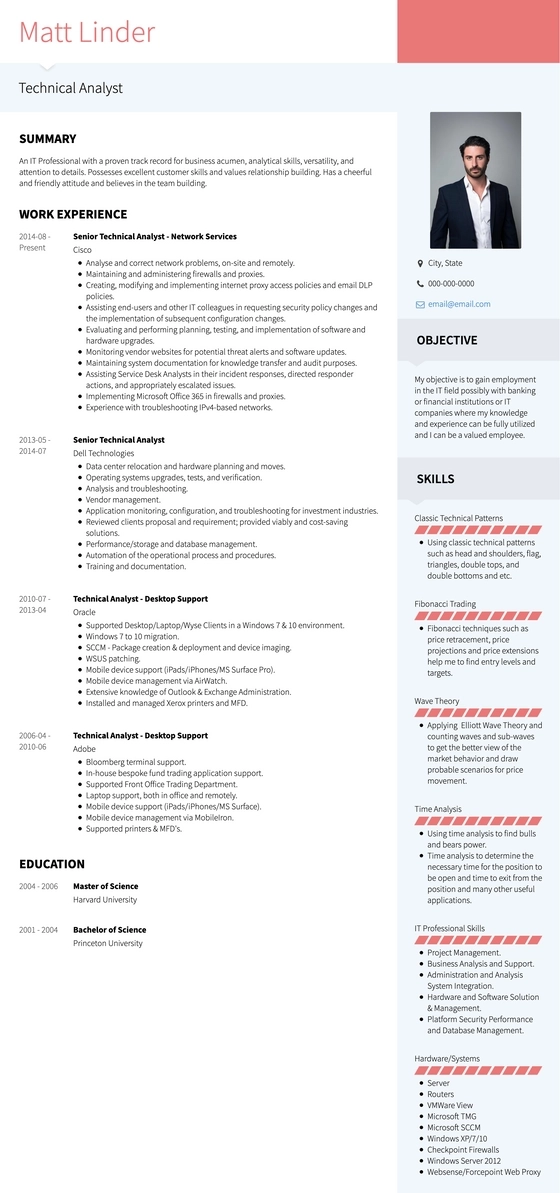 Manager USA Resume Template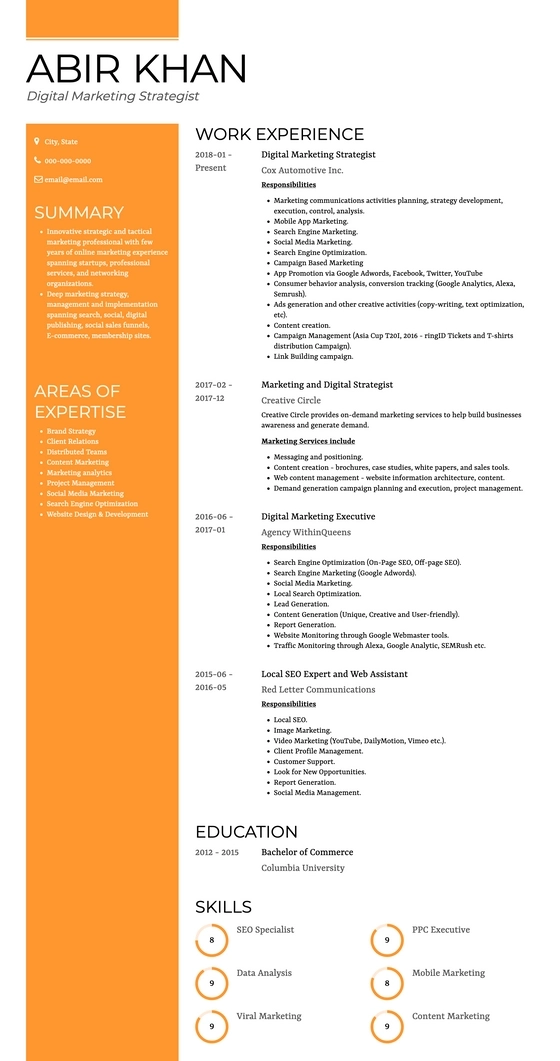 USA Student Resume Template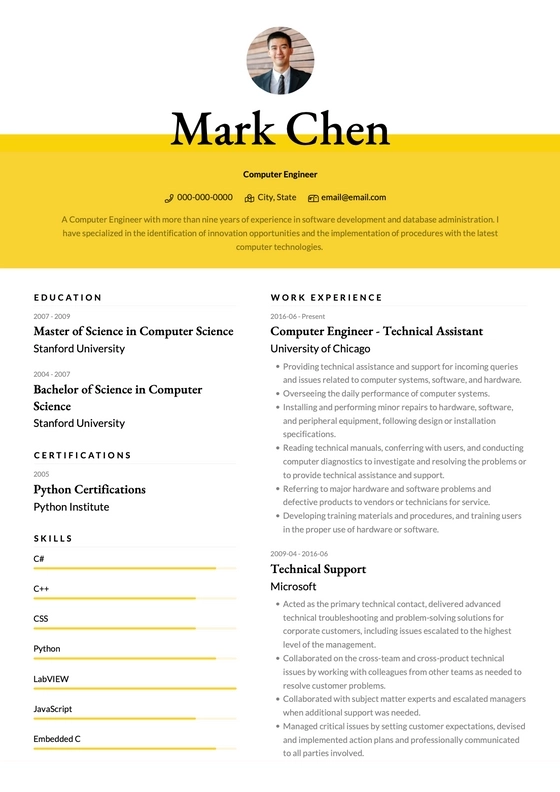 Director USA Resume Template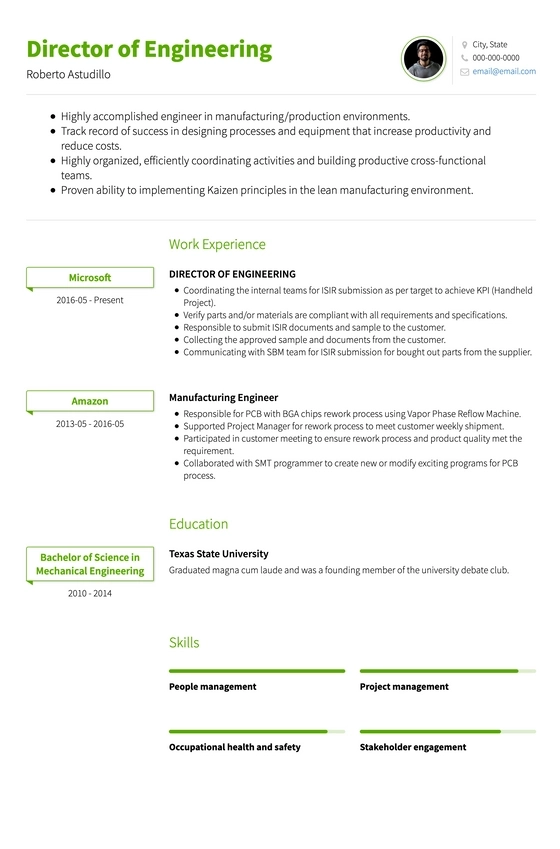 Hospitality Resume Template USA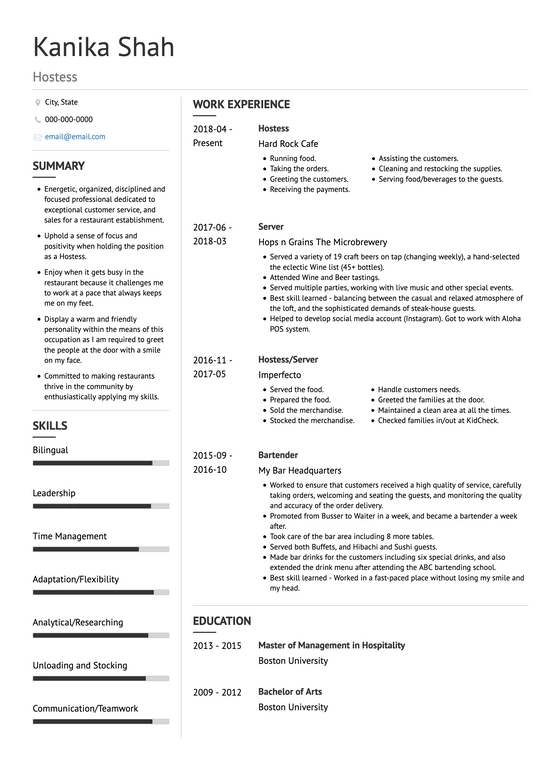 Modern USA Resume Template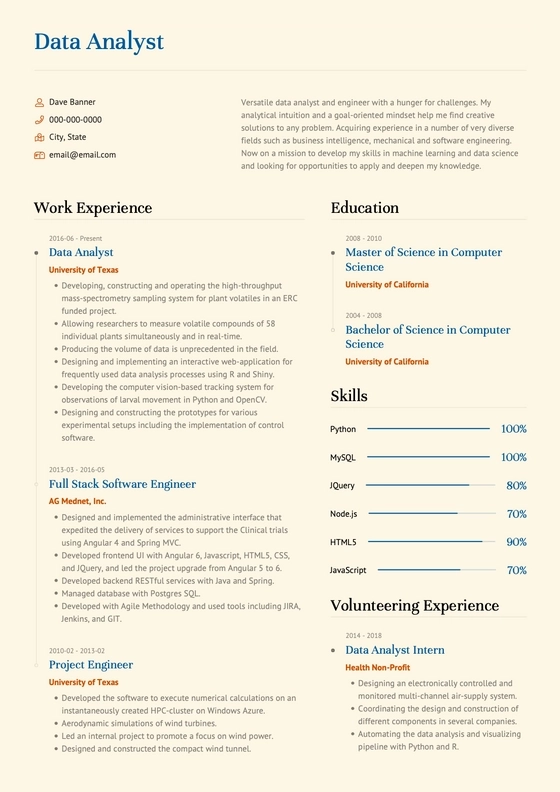 Software Engineering Resume Template for USA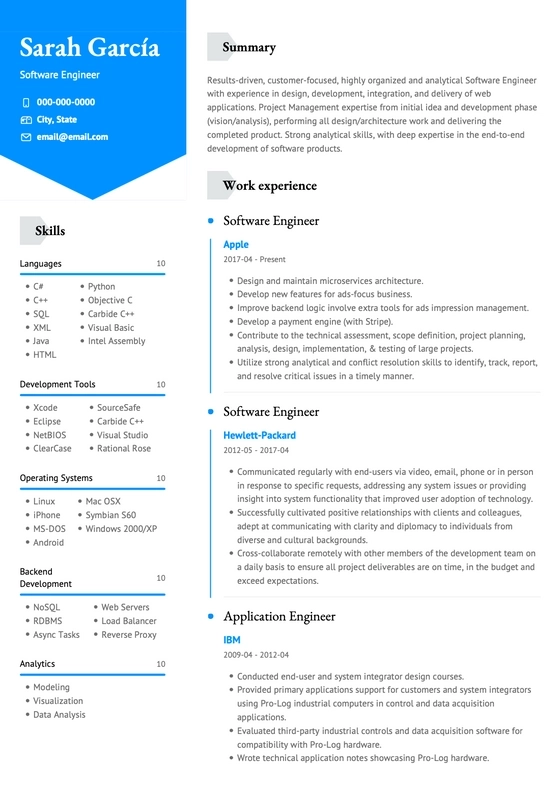 Combination Resume Template USA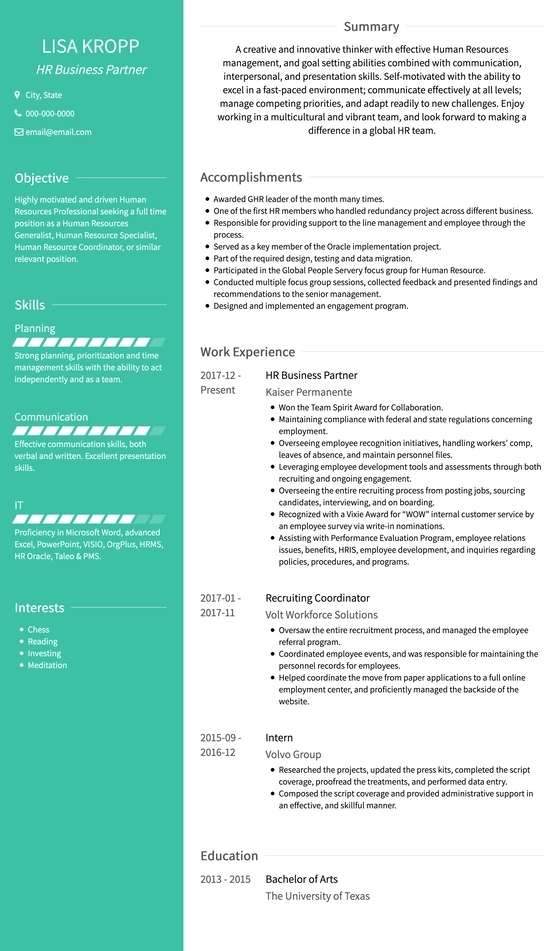 Simple USA Resume Template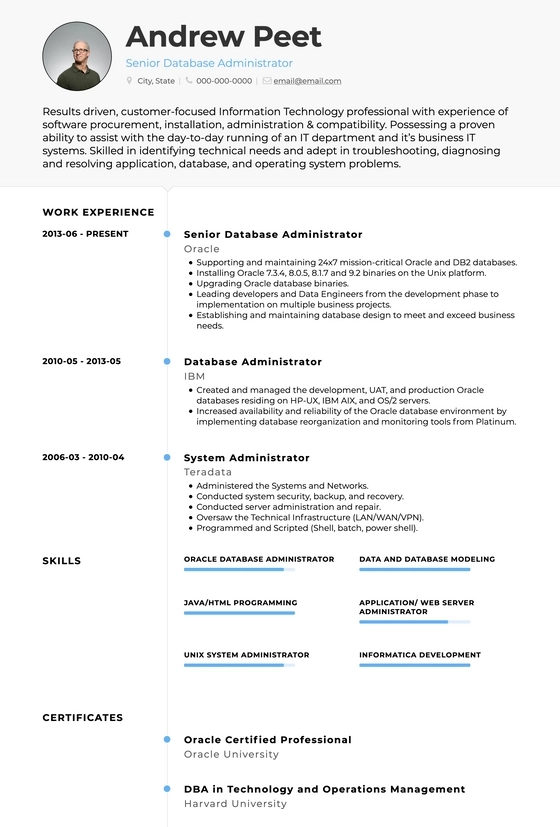 ATS USA Resume Template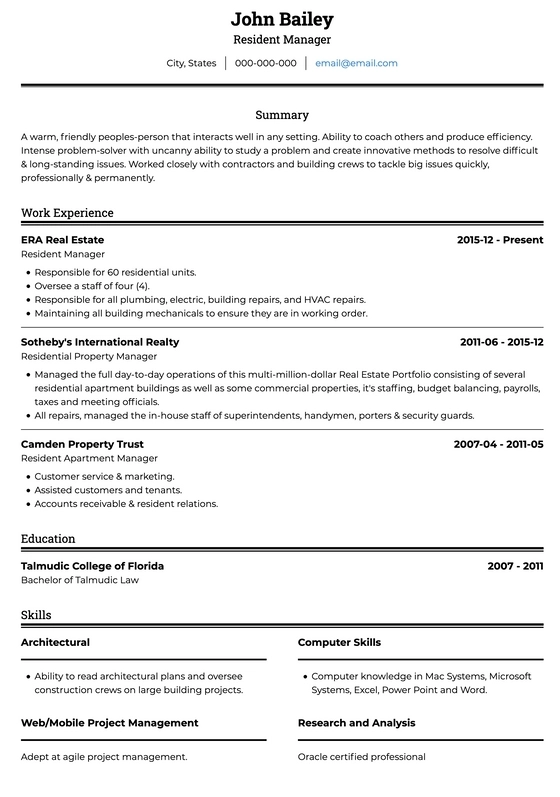 Publick Relations USA Resume Template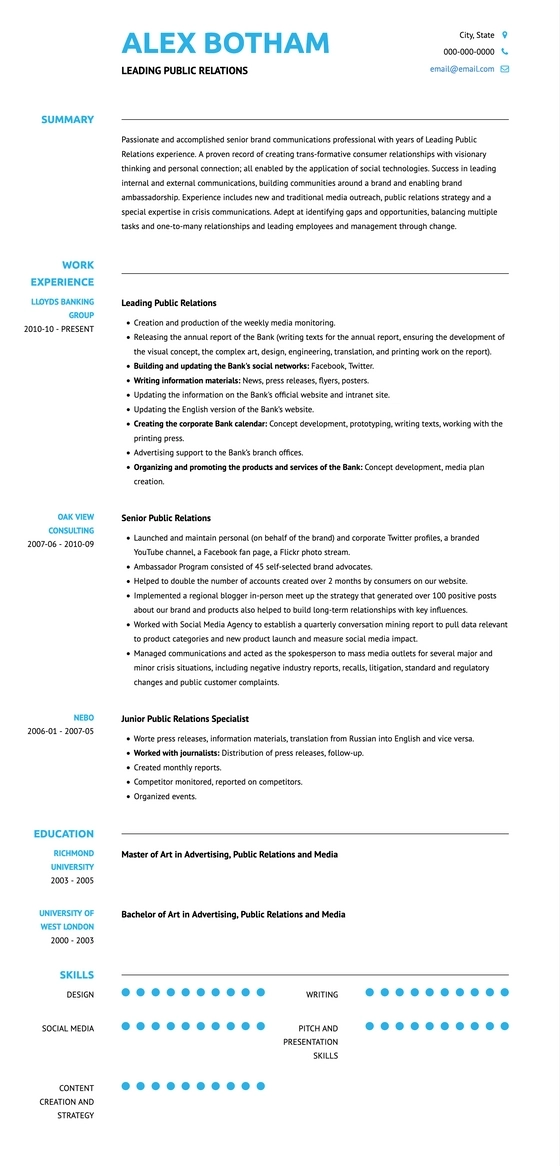 How to Format a US Resume?
To format a resume for jobs in US, select the right resume format based on your work experience. Once you choose a resume format type, fill it with information relevant to the job that you are applying for.
The most popular resume formats in US are:
Reverse chronological resume format
Combination resume format
Functional resume format
Reverse Chronological Resume Format for USA
If you are an experienced professional applying for relevant jobs in the US, we would recommend that you use a reverse chronological format.
Here's a reverse chronological American resume format example: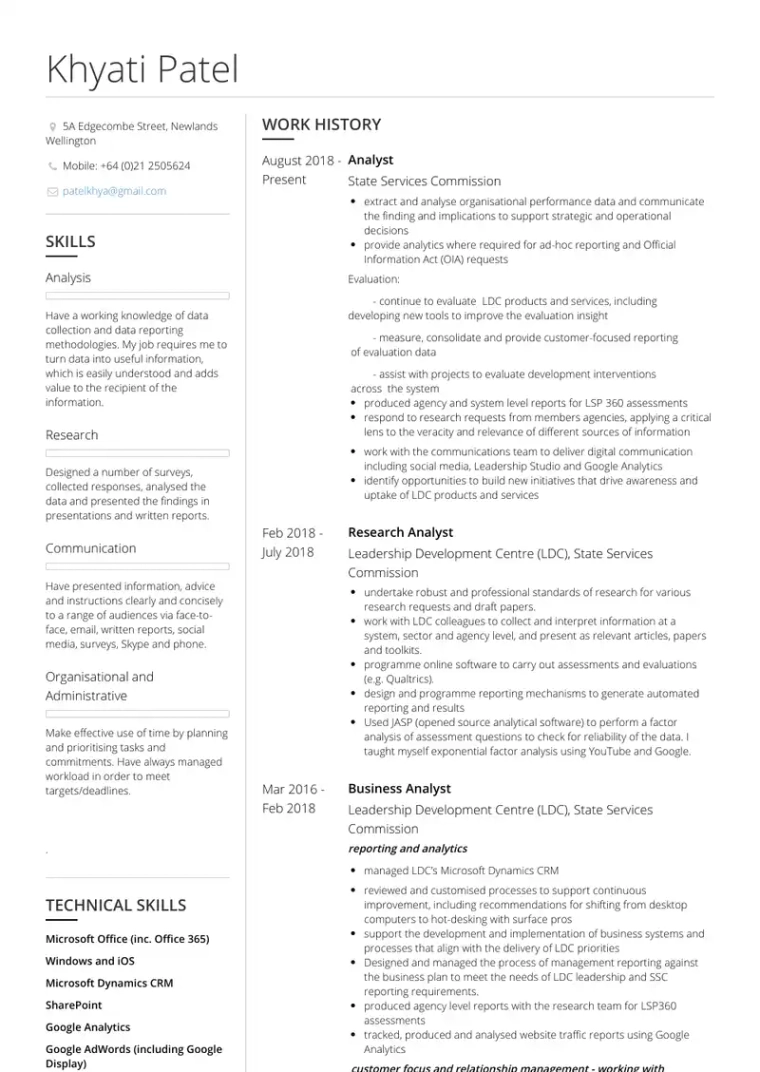 Combination Resume Format for America
Trying to build a US resume that is more focused on displaying diverse skills? Maybe you want to show a hiring manager how your past skills and work experience is transferable to the job you are applying for.
Here's what a combination resume format looks like: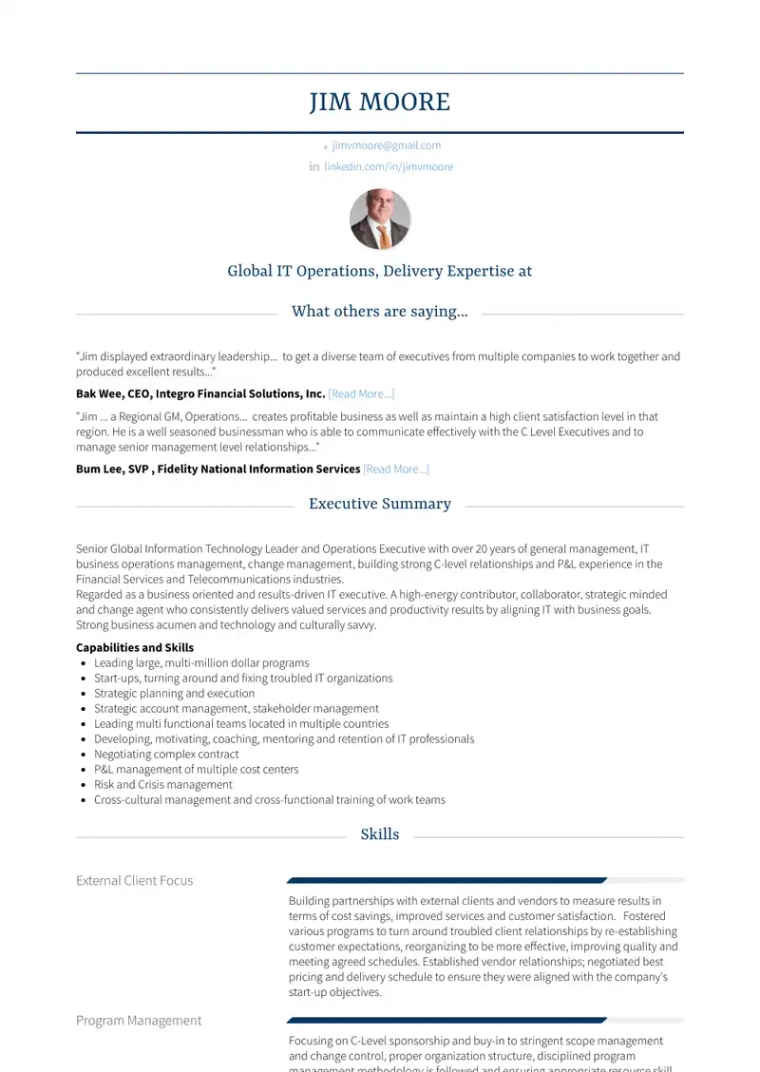 Functional Resume Format for US Jobs
Are you someone who has very little or no experience? A functional resume format could just be what you need. With this resume format, it is easier for candidates in the US to display their skills to cover for the lack of experience.
Here's a functional US resume format example: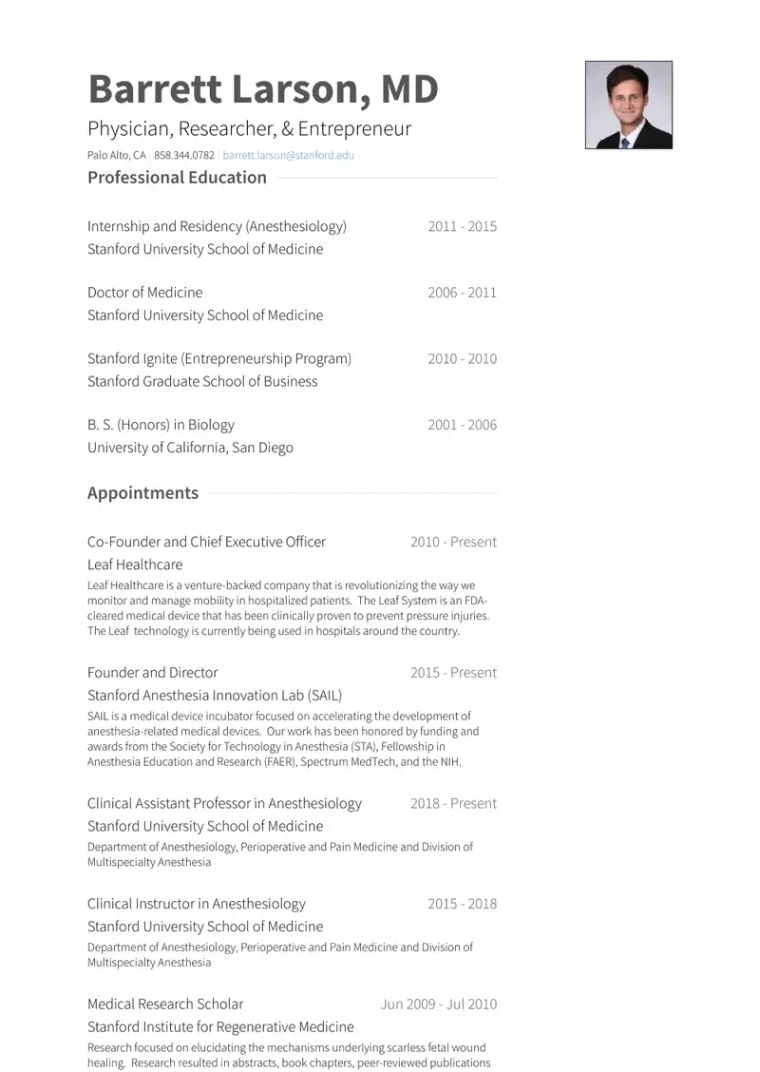 USA Resume Formatting Tips for 2022
The top resume formatting tips to follow while writing a resume for an American job are:
Select the right resume format based on your work experience.
Keep the length of your resume to 1 page if you have less than 15 years of experience. A two page resume is acceptable if the total work experience exceeds 15 years.
Use a professional font. Use a serif font for building a traditional US resume and a sans-serif font for a modern US resume.
Make sure the resume sections have sufficient margins on all sides.
Use either 1 or 1.15 as your line spacing.
What to Avoid in a US Resume?
Avoid the following mistakes in a US resume:
Adding photo to a US
Adding personal information like gender, SSN, religion, age, or nationality.
Adding your entire address to your resume.
Eligibility to work within the United States should not be listed on your resume.
References on a resume are generally not required and only add clutter to it.
Adding unprofessional email e.g. cooljay2022@gmail.com.
American Resume Requirements
In America, the term 'resume' is much more common than 'CV' - in fact, these terms refer to two different things. A 'CV' usually refers to a long, detailed document for academics and jobs in academia. In all likelihood, this is not what you will need when applying for a job in America - a simpler, two page resume will do.
Browse our gallery of resume examples here.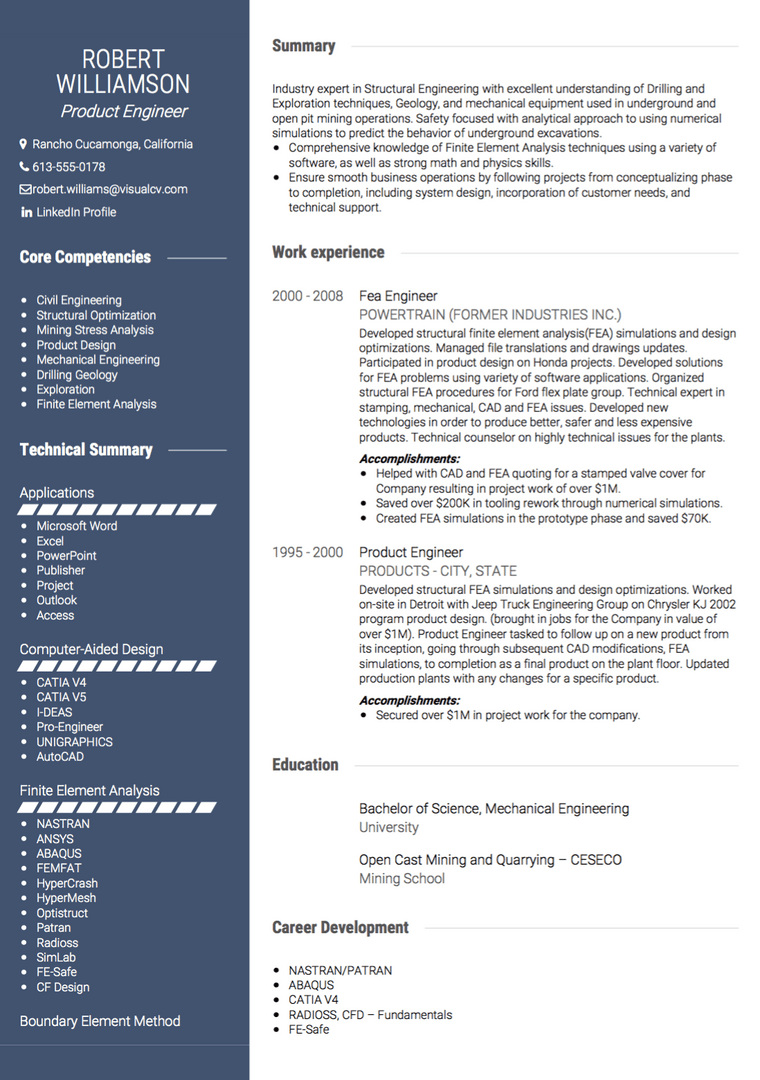 How do I write a US resume?
To write a US resume, consider the following golden rules:
Keep the length of your resume to a maximum of two pages.
Add the following to your resume: contact details, work history, resume summary/objective, skills and certifications.
Customize your resume for each job you apply to.
Add the right set of keywords to pass the ATS
US Resume Tips and rules:
Length: In most cases, two pages is sufficient for your US resume. A one page resume will do if you graduated within the past few years, and a three page resume is acceptable for very experienced job seekers, but be careful - "The longer your resume is, the less likely an employer is to see the parts you want them to see," according to Alison Green at Ask a Manager. Unless you are very certain, keep it to two pages.
Language: Use standard American English when writing your American resume. Drop those extra U's: it's 'color' and 'labor', not 'colour' or 'labour'.
CV or Resume: In the United States, the term 'resume' is more common than 'CV'. 'CV' usually refers to a longer academic document that contains much more information than a regular resume.
Resume template: Browse through our gallery of USA resume templates.
US Resume Format, Order and Layout:
Photo: Most experts recommend that you don't include a picture of yourself on your resume. Your appearance is not relevant to your skills and abilities, and including a picture distracts from the content of your resume and opens the door for discrimination. In fact, some companies will reject resumes with photos outright to avoid any accusations. This rule of thumb has exceptions, however; be sure to do your research before making your decision. If you are applying to a more creative role - perhaps in film, graphic design, or the performing arts - a professional picture may help you to stand out and build your personal brand. Use your discretion when deciding if a CV picture is right for each application.
Personal Information: It is important to include your name, address, phone number, and email address. You can also include a link to your LinkedIn or other social media, but only if you are completely certain that these profiles will present you as professional and hireable. Be sure that any online profiles are up to date and reflective of your goals and professionalism.
Personal Summary: A summary of your qualifications separate from your work experience is optional, but for experienced job seekers it is a great way to provide a snapshot of your history and skillset. According to Lily Zhang at The Muse, summary statements are "usually best for more experienced professionals with years of experiences to tie together with a common theme." This section should be short and punchy - sell yourself in as little space as possible.
Work experience: Write your work experience in reverse-chronological order, with your most recent position at the top. When writing your work experience, focus on your achievements rather than your responsibilities, highlighting quantifiable information whenever possible. Your work history should be tailored to suit the job you are applying to - use keywords from the job posting, but only if you can back up your claims.
Education: Your educational achievements should also be listed in reverse-chronological order. If you are a recent graduate you can include your GPA, but only if it is high and only if it is relevant to the job. Once you have more years of work experience, your GPA becomes less important.
Other sections:
Skills: A list of skills is a great way to supplement your work history. It is a simple and readable way to give an idea of what you excel at.
Volunteer experience: Relevant volunteer experience looks great on a resume. If your volunteer experience is particularly robust, you can include it in your work experience section instead.
References: It is not necessary to include your references on your resume. Simply supply them when asked by an employer.
Conclusion:
A straightforward two page resume is the way to go in America. Strong, active language, achievement-focused work history, and a robust skill set will impress recruiters and employers all across America.