China CV Requirements
When looking for employment in China, it is important to be sure that your CV will have the format and content that Chinese recruiters and employers expect.
Browse our gallery of resume examples here.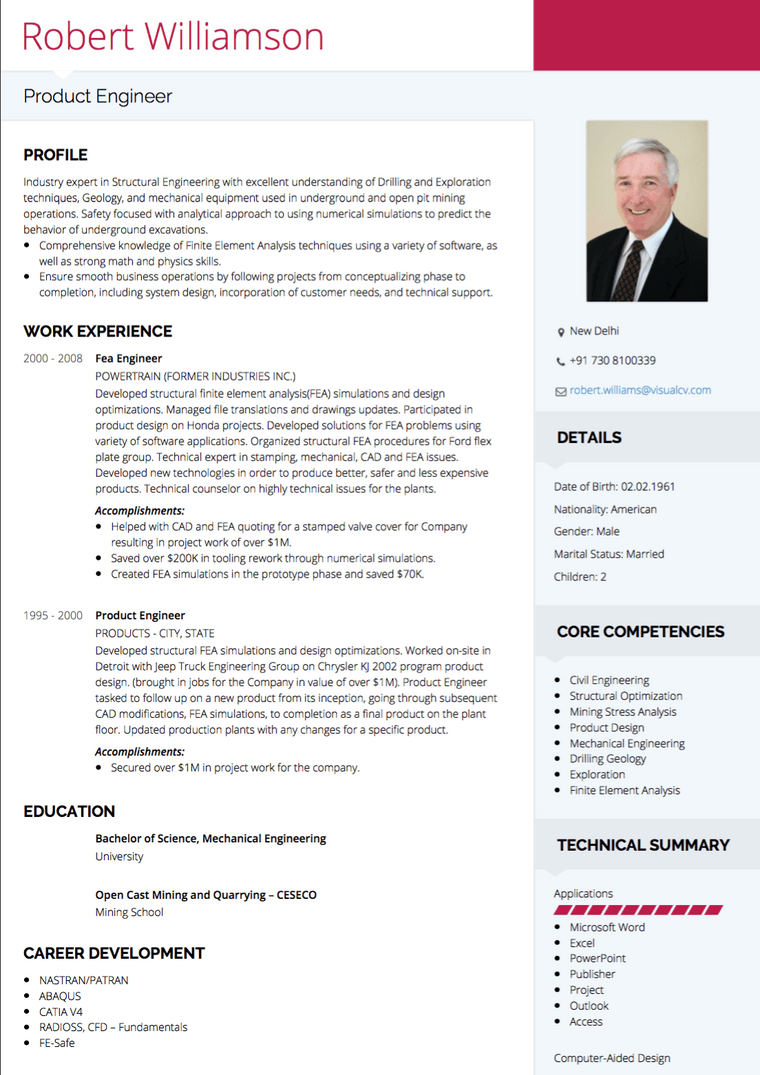 China CV Tips and rules:
Length: One to two pages is sufficient for your Chinese CV.
CV Format, Order and Layout:
Photo: A recent headshot is expected on your Chinese CV.
Personal Information: A Chinese CV should include the standard name, date of birth, address, phone number, and email address. It should also include some more personal information: your gender, marital status, the number of children you have, and their ages.
Personal Summary: Though not mandatory, you can include a brief summary where you describe your skills and career objective if you think it will help to sell you as a good candidate.
Work experience: Display your work experience in reverse-chronological order. Include the company name, job title, and the start and end date of each position. Describe your responsibilities and achievements in each position, but be wary of any embellishment - language too grandiose may be seen as bragging. According to echinacities.com, "You want to remain modest, resist flourishing language and stay honest."
Education: The education section is very important in a Chinese CV - "for most Chinese employers higher degree equates to greater capabilities," says echinacities.com. List your degrees and diplomas in reverse-chronological order, and highlight any awards and achievements that will demonstrate your capabilities.
Resume template: Browse through our gallery of resume templates.
Other CV sections:
Languages: Be sure to note your language skills, including your written and spoken fluency in each language.
References: If you have a written letter of reference, it is acceptable to attach this to your CV. If not, simply noting that references are available on request is sufficient.
How do I write a CV for work in China?
To write a CV for work in China, keep the length to one or two pages, add a photo, provide personal information, add your work experience and your education to it.
Conclusion:
Chinese CVs are direct, and brief - no more than two pages. They should serve to describe you clearly and honestly and show that you are a great candidate to bring in for an interview.