If you're looking for a job as a medical assistant, but you don't have any work experience, fear not: you'll find 2 examples of stellar medical assistant cover letters with no experience here. Study up, and get ready to write the perfect cover letter to land you your dream job!
Medical Assistant No Experience Cover Letter Example
Dear Ms Robin,
I am writing to apply for the Junior Medical Assistant position at South Side Medical Clinic. I encountered your job posting on MedicalJobs job board, and I know from your clinic's mission statement and values that this is the perfect role for me.
I recently graduated from John Smith Technical College with top grades, where I earned a American Association of Medical Assistants (AAMA) certification. I excel at time management, filing, and assistance with clinical tasks, and I am dedicated to providing a compassionate and accommodating patient experience. I would be honored to bring my skills to your establishment.
During my training, I completed a practicum at Oak Grove Care Center, where I developed my skills managing patients, taking vital signs, checking height and weight, and verifying prescriptions. This semester-long program gave me experience with administrative tasks including answering phones, scheduling appointments, greeting and directing patients, filing medical records, accepting incoming mail, and basic triage. I love creating a rapport with both patients and fellow medical professionals, and my patients always gave me favorable reviews.
South Side Medical Clinic fulfills an important role in providing accessible and approachable health care to the South Side community, and this is a project I would like to be a part of. Having passed the Certified Medical Assistant exam, I know I have the skills and dedication to become a valuable part of the team.
Thank you for your consideration. I hope that we can schedule a meeting where we can discuss my skills further. I look forward to hearing from you.
Warmest regards, Jess Partridge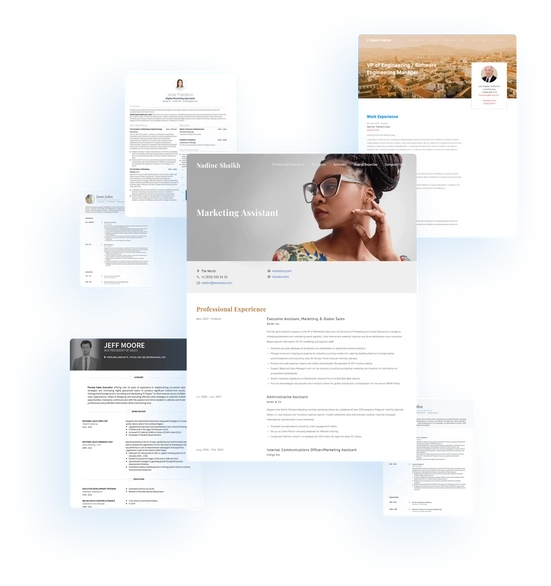 Medical Assistant No Experience Cover Letter Example
To whom it may concern,
As a recently AAMA certified medical assistant, I am pleased to apply for the temporary Medical Assistant position at Clearwater Care. My medical assistant training has prepared me with excellent communication, bedside manner and confidentiality, and strong organizational and administration skills, and I would be excited to bring my skills to your clinic.
I recently graduated from Western Health Care College, where I developed important medical assistant skills, including:
Managing patient records
Medical billing
Professional communication
Chronic disease management procedures
Confidentiality
Clinical procedures and assisting physicians
I am very organized and patient, with strong time-management skills. I believe in clear communication, and I am dedicated to providing the best experience possible to every patient who comes through the clinic. I know that Clearwater Care sees people when they are at their most vulnerable, and I know that, as the first person the patient encounters, it is integral to the success of both the clinic and the patient that all Medical Assistants are professional, efficient, and compassionate.
I believe that Clearwater Care provides essential all-ages medical services to the community, with a commitment to providing modern clinical procedures for acute and chronic healthcare. I admire these goals, and I know that I would be a perfect fit for this team.
Thank you for your consideration. My resume is attached. Please let me know when you are available to meet and discuss my application, and don't hesitate to reach out if you have any questions.
Sincerely, Taylor Thompson