If you're looking for a job as a certified nursing assistant, or CNA, but you don't have any work experience, fear not: you'll find 2 examples of stellar CNA cover letters with no experience here. Study up, and get ready to write the perfect cover letter to land you your dream job!
CNA No Experience Cover Letter Example 1
To whom it may concern,
I am writing to express my interest in the open CNA role at North End Care. I know that North End Care has a reputation for providing efficient and compassionate patient care and I would be thrilled to join the team. I believe I have the right training and education to excel at an established and respected clinic like North End.
I recently graduated from the CNA certificate program at North End College, where I became skilled at assisting patients with daily basic care needs, as well as helping RNs and physicians administer treatments. I graduated from my class with top grades, and I can provide references and recommendations from my instructors.
As a part of completing the credential, I completed an intensive work placement practicum at Woodbridge Care Home, where I was responsible for assisting patients in grooming, eating, and exercising, as well as taking daily vital signs. There, I worked with experienced mentors, and they taught me how to manage the day-to-day of patient care, as well as urgent emergency situations.
I would love to schedule a meeting where we can discuss how my education and experience would be an asset to North End Care. I am passionate about providing patient-centered care, and I know that I am a perfect fit. My attached resume will further elaborate on my experience, and the ways that my skills can contribute to your nursing team.
Thank you for your consideration. I really appreciate your taking the time to review my application materials. Please let me know if you have any questions.
Sincerely, Taylor Andrews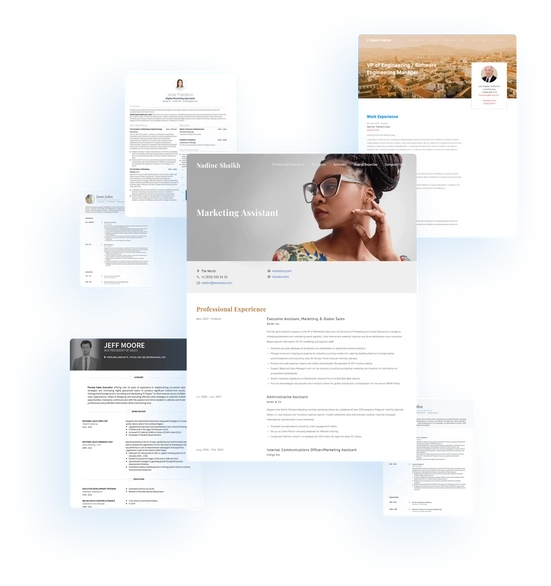 CNA No Experience Cover Letter Example 2
Dear Ms Johnston,
I am writing to apply for the open CNA position at Healthy Heart Medical Centre. I am a recent graduate of the Ontario Provincial Technical School nursing assistant program, and I am looking to apply my skills in a fast-paced clinic environment.
I am familiar with Healthy Heart because a family member of mine was a patient there for some time, and they always had the best things to say about the CNAs employed there. I was inspired by the commitment I saw to patient-centered care and compassionate patient communication. I believe that Healthy Heart is a model for attentive health care and I know I would be a great fit for the team.
In the Ontario Provincial CNA training program, I became skilled at working with patients to fulfill their day-to-day needs. This included helping patients with grooming, eating, and exercising, as well as assisting physicians with rehabilitation and nutrition. I received instruction from experienced RNs and doctors in the certificate program, and I achieved top marks. With this training I know I can provide both exceptional daily care and calm emergency response.
I have become passionate about promoting healthy habits. I believe strong communication skills, a positive attitude, and close collaboration with RNs and doctors are all integral to ensuring exceptional patient care. Healthy Heart is the perfect place to apply these philosophies as well as my CNA skills.
Thank you for your time. I really appreciate the opportunity to apply for this role at Healthy Heart. Please let me know if there are any questions that you have for me. I look forward to hearing from you.
Best, Sam Smith