We're excited to introduce a new way to customize your VisualCV resume: Landscape mode!
Now, with the click of a button, you can turn the page sideways and create a resume in landscape orientation. Perfect for slideshows, online resumes, and portfolios, landscape orientation is an opportunity to present your skills and experience in a new way.
Share your resume online
When you want to share your resume online, landscape orientation is a great way to use screen space.
A resume with more horizontal space allows you to fit more of your qualifications on the screen, so potential employers won't have to scroll to see more.
A landscape resume can even function as a personal website or online portfolio.
Download your resume as a PDF
VisualCV's landscape resume templates can all be downloaded as a PDF.
This makes it ideal for any application, whether you are printing your resume, attaching it to an email, or uploading it to a job portal.
Landscape orientation PDFs can even fit right into a slide deck, so you can include your professional profile into a portfolio, or a presentation for potential clients.
Stand out
In today's competitive job market, it's important to stand out. A creative resume is a great way to do that.
VisualCV's eye-catching templates are a great way to get your resume noticed, and a landscape resume is even more striking.
All of VisualCV's resume templates support landscape mode, so you can test this out on your existing resume or create a brand new one. Switching between landscape and portrait mode is easy, and doesn't require any extra writing or formatting.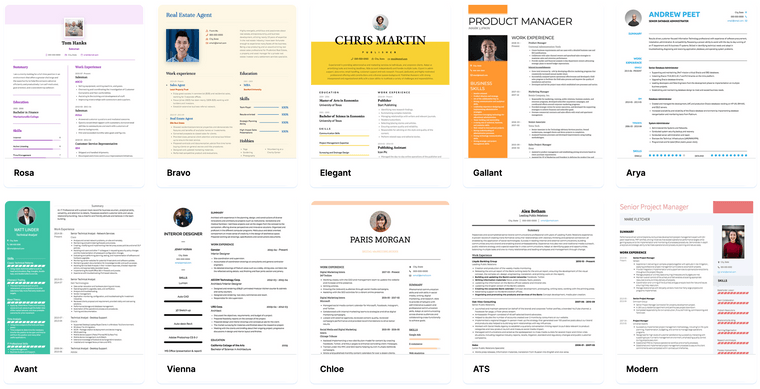 If you want to test out a landscape template, sign up for VisualCV today! To give it a try, just open up your resume and select Landscape in the settings tab.