Work experience
C.E.O
Silverhood Films
Produced and Directed TVC, Documentaries and Infomercial videos
Director Productions
Midas Communications
Directed and Produced TVCs, Documentaries and Music Videos
Senior Lecturer
Virtual Sight Media Studies
Video Productions:
Designed and conducted a 6 month advanced course on Video Productions as senior Lecturer
Director Post-productions (as free lance)
Hi Vision Media Academy
ISLOO:
A 25 minute weekly magazine program telecast on ARY digital channel
IQRA university Islamabad:
An 8 minute Documentary for IQRA university Islamabad Campus
IQRA University (Launch TVC)
A 60 minute Launch TV Commercial for IQRA University
Animator & Non Linear Editor
Hi Vision Productions
SAF Games 2001:
Promotional video
SAF Star TV Quiz:
TVC and title
The Cutting Edge:
A documentary for Pakistan Air Force
Animator & Non Linear Editor
Pakistan Television
Kashmir Cell:
Title and editing of 25 minute daily program "Kashmir Cell"
Chief Animator/NLE
Adgroup Advertising
PTCL Calling Card:
A 60 second Launch TVC for PTCL
Polio se pak Pakistan:
Produced an electronic media Campaign for polio eradication, including songs, TVCs and a documentary
Referendum 2002
worked with JAICA to build a comprehensive electronic media campaign for free and fare referendum
Chota Khandan
A population awareness campaign
Director Productions
Midas Advertising
PTCL -V :
An 8 minute infomercial to launch of PTCL-V wireless telephone
New TAX Culture:
Launch TVC of FBR for tax collection camapaign
Khuda-dad heights:
The whole Launching Campaign for realstate project (khuda-dad Heights) 1.TVC 2. Documentary 3. Info-mercial 4. Radio Spots
PTCL Broad Band
A launch TV Commercial for PTCL Broadband
ROSE Group (Real State)
A 16 min corporate infomercial for ROSE Group of real-state and construction companies.
GT Calling Card:
Launch TV Commercial for Global telecome's Calling Card
Gold mine (Meridian Mall):
A launch Television commercial and Documentary
Resident Director
A benchmark of academic excellence:
A Corporate documentary for COMSATS Institute of Information and technology, shot in all five campuses.
Wapda City:
A 10 min real state documentary project at Faisalabad, complete 3D walk-through and some real shoots of the project
Combo Calling Card:
A Launch TV Commercial for Combo
Al-Ahad Heights:
A 60 sec 3D animated TVC for Al-Ahad heights Real State project
Director Productions
Minds Communications
The land of Many Splendors:
A corporate Interactive CD inclusive a 3 minute short documentary for an international seminar.
Director Productions
Midas Communications
Pakistan A treasure highland for the smart investor:
A 10min documentary for Board of investment government of Pakistan
Rail Romance:
A road show for Pakistan Railways
Green Guards anthem:
An environment friendly song participated by young student of different schools
Build Pakistan:
A 60 sec promo to provoke youngsters to stimulate their potential towards a progressive Pakistan
Welcome aboard:
A corporate documentary produced for telenore Pakistan
Colors of Progress (Prism):
A Launch TVC for TAX collection campaign
Pakistan Wins:
Anti terrorism campaign for Ministry of information Government of Pakistan
Interested in a Creative Video Director position in a Television channel or Production house.
Education
Diploma in Media Productions
Hivision Media Academy
Bachelor in Computer Sciences
A.I.O.U
H.S.S.C
Government Digree College
Matriculation
They City Schools
Skills
Non Linear Editor
•    Brilliant experience of Non-linear editing using Avid, Final cut and Premier Pro.
Video Compositor
•    Extensive knowledge of video composting and VFX in almost all the market standard tools
3D Animator
•  Expert in developing 3D animations and designs, specially for titles and real state walk through
Video Director
•    Indigenous experience to Produce/Direct TV Commercials, Promotional Videos & Documentaries
Add portfolio item
Showreel of ZIA UDDIN ZIA compiled in 2006
The first launch of DSL by Dancom, made for Ideas Workshop, produced in silverhood Films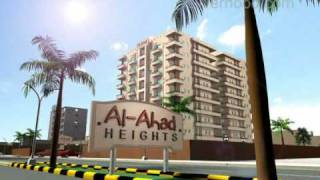 3D animated Project produces in silverhood Films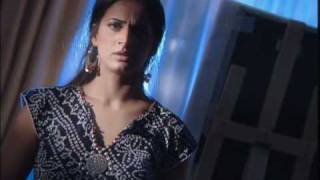 A telefilm title rendered in silverhood films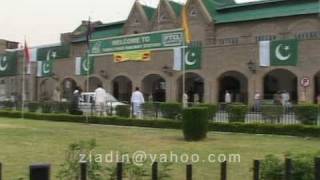 A Rail journey program for Pakistan Railways, Produced in Midas Communications
A presentation to elaborate the idea of Centaurus for its first launch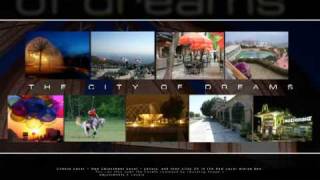 A promo for CDA produced in MCOM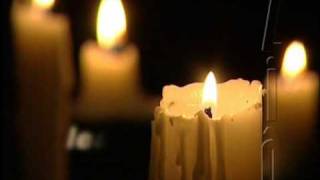 A TVC for State Life, produced in Midas Advertising