Work experience
manufacturer/ assemble
Vaupel
Assemble Boeing airplane parts
Sale Specialist
Home depot
Sales, and designs in all major departments, installment presentation
Manager
Wal-Mart
I was a manager for eletronics and photo, my daily task were to delegate employees
Just Art and models I'm working
Add portfolio item
Drawing of a client
This is before the fight scene.
I'm doing a short animation with this
new video
club
far shot
honors for school
shark for class
New model for class
cover page
Bathroom for class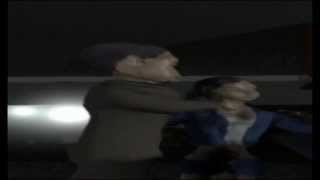 Watch for the shark at the end.  
logo for clothing
part of a fashion line
Education
Graphic designer
ITT TECH
Basically I design 3D model and animate them as well, I also do wed design too. I utilize the entire adobe Master suit, 3D max, 20/20 which I have job experience in from Home Depot. 
 Hi, my name is Rasheik Cannon and I am a graphic designer. I started my career designing for Home Depot as a sales designer/ specialist. I have recently touched up, or updated my skills by going to ITT-Tech for Graphic Design. I love designing things as far as cars houses, rooms for houses, furniture. I even do logos, and clothing. What  I really enjoy is making video games concepts, motion pictures, and special effect music videos.
Please check out short fight video of Aqua-Nine on you tube. It has action for you to see, look for the shark at the end this is a draft for you watch https://www.youtube.com/watch?v=2bbYPNLYMxQ&feature=youtu.be
For a better or higher graphic output checkout  https://www.youtube.com/watch?v=o-gHmOPaiog
Thanks for looking at my online portfolio. 
https://www.youtube.com/watch?v=o-gHmOPaiog
Some of my interests are playing video games and designing them. I love 3-D modeling, animation, Flash, and Dreamweaver . I'm a graphic web designer at heart. I also like working on small home improvement projects as well, as far as redesigning room or doing layouts for them.