Motivated multitasker with three years of experience producing, writing, and editing multiple
television programs. Highly skilled at organizing and overseeing company productions under
tight deadlines. Exceptional communication skills with a passion for intricate story telling.
Core competencies include: 
Exceptional Communication Skills • Non-linear Video Editing • Graphic Design • Writing
Strategic Planning • Production Lead • Social Media Management
2015 Lone Star Emmy Award Recipient – 'Patriot PAWS'  (Producer/Writer)
2014 Lone Star Emmy Award Recipient – 'Texas Vietnam Memorial'  (Writer)
Work experience
Producer/Writer
2012

-

Present

Phillips Productions is a subsidiary of Phillips MediaSource, a leader in corporate media campaigns and HD video production. Phillips MediaSource produces the long-running television program Texas Country Reporter which debuted in 1972.   
Composed scripts and edited segments for weekly television programs: Texas Country Reporter, Local Fare, and Country Women.
Established production schedules, show content, and budgets. 
Selected talent and directed the production of story segments. 
Produced radio programming content for the American digital cable channel, RFD-TV.  
Developed graphics and layouts and conducted the market launch of new in-store products such as DVD box sets and company apparel. 
Planned and organized the annual 'Texas Country Reporter Festival' – the largest one-day festival in Texas.      
Managed multiple social media accounts and conducted campaigns to build brand awareness.    
Final Cut Pro • Avid Media Composer • Microsoft Office • Adobe Photoshop and Illustrator. 
Education
Bachelor of Arts in Broadcast/Video Production
2012
SAM HOUSTON STATE UNIVERSITY            
Add portfolio item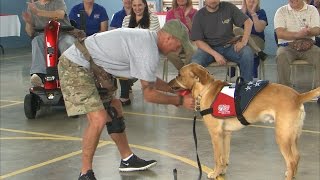 Winner of the 2015 Lone Star Emmy Award. See how a non-profit organization trains service dogs with the help of prison inmates.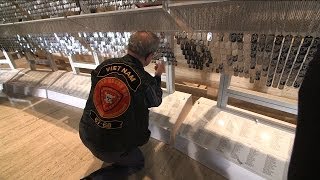 Winner of the 2014 Lone Star Emmy Award. Witness the historic unveiling of The Texas Capitol Vietnam Veterans Monument.