Work experience
Capable, productive, & efficient Instructional Designer & Technical Communicator
Chikota, LLC
Senior Technical Writer
Orlando Utilities Commission
Education
M.S. Education Media Design & Technology
Full Sail University
M.A. Technical Communication
University of Central Florida
Add portfolio item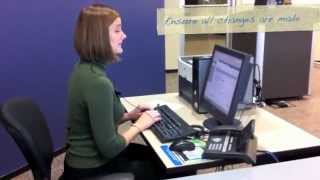 After opening, click the title link in the video window to see it on YouTube because it's larger.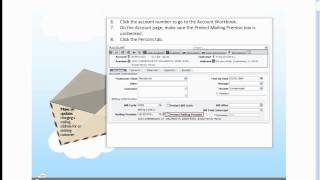 After opening, click the title link in the video window to see it on YouTube because it's larger.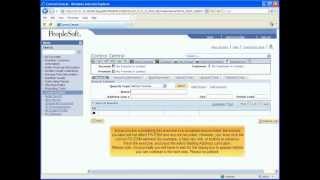 After opening, click the title link in the video window to see it on YouTube because it's larger.
Hello,
Hiring contractors or employees can be hit or miss. Employers all want someone who meets deadlines, gets results, works well with their team, and finds effective solutions to tough problems without being micro-managed. 
By hiring me, you get all of these desired qualities and more. I have a proven track record of delivering key results for over 10 years that includes:
Leading a project to take HR courses from the classroom to the online space, which is projected to save the company using it $80,000 annually
Creating a Customer Service course in Captivate that reduced representatives' errors by 60%
Implementing a Learning Management System (LMS) and deploying an extensive training curriculum for over 1,000 employees using ILT
Promoting new eLearning courses and demonstrating the company's internal LMS
Writing training documentation for multimillion-dollar projects used by all employees
Over the past year, I was a part-time, remote consultant for the Orlando Utilities Commission (OUC). During that time, I implemented three eLearning courses, wrote more than 15 instructional documents, and coordinated a major LMS upgrade and tested it all while living in Berlin, Germany and elsewhere.
I began my career with OUC as a paid co-op student in 2001. In less than five years, I became a full-time employee managing high-profile eLearning and documentation projects. I am a pleasure to work with and strive to exceed expectations.
Thank you for reviewing my portfolio. Please contact me if you have any questions or need additional information.
Sincerely,
Heather Stearns
321-872-7198
Full Sail Education Media Design & Technology Courses
Multiple Learning Theory Applications
This was the first course I took. It exposed me to a wealth of information about how people learn and changed my thinking about traditional instructional methods. I also examined and designed a strategic approach to applying a few contemporary learning theories.
Education Media Project Development
This was the final course I took. I created an e-Learning project that combined what I learned about analyzing the employee; evaluating the learning principles that support the media design; and reviewing how I used technology to support my vision. I also applied the concept that learning online is not better or worse than traditional learning but is what I make of it. The most important concept I gleaned from this course is to lessen the distance between the teacher, the learner, and the content.
Corporate Training & Motivational development
In this course, I studied how to create and evaluate training modules that inspire employees to maintain high productivity. I also learned about the importance of design principles in training materials.
Game Strategies & Motivation
In this course, I learned about game-theory techniques and strategies that inspire employees to develop their critical thinking skills. I also synthesized the relationship between education, gaming, and entertainment.
Learning Management Systems & Organization
In this course, I increased my knowledge of presenting and delivering educational content through a variety of methodologies like Web 2.0 and e-Learning platforms. I also discovered how to use a wiki (called Wetpaint) for knowledge exchange and collective learning.
Media Asset Creation
In this course, I explored the power of a variety of media assets that are available to corporate trainers. I also learned how to deal with the limitations of media delivery methods and what to do when employees are technologically challenged.
Musical Theory & Education Applications
In this course, I learned how musical components of tone, melody, harmony, rhythm, composition, performance, and listening can connect students to a more authentic learning experience, regardless of curriculum focus.
Film-making Principles in Education
In this course, I explored the components of film-making and the concept of visual literacy. I applied newfound film-making techniques in the education modules I created to improve visual learning and communication using images.
Education Design & Evaluation
In this course, I learned how to effectively communicate academic objectives to employees. I also discovered educational design approaches and practiced applying the multiple learning and emotional intelligences theories.
Interpersonal & Intrapersonal Skill Development in Technology Environments
In this course, I learned how to create a learning environment that incorporates the individual and produces an educational experience that inspires learners to self-reflect. I also discovered how to develop content for team learning and group dynamics by examining learning theories that address intrapersonal design strategies.
Online Course Development In this course, I learned how to create a fully operational lesson that accomplished an educational objective. I developed justifications for the entire project and backed my decisions with research and proven methodologies.