To be #1 entrepreneur in world's largest market.
Career opportunities, New ventures, Consulting offers, Job inquiries, Business deals, Expertise requests, Reference requests, Shopping and selling online, Exploration & Experimentation, Getting back in touch.
Hani is a President at JEE® National Entrepreneurs' Union, NGOs. a virtual non-governmental/nonprofit organization seeks to inspire, inform and celebrate entrepreneurs. It offers real solutions to the challenges you face as an entrepreneur, including tips, tools and insider news to help build – and grow – your business. At the same time, He's a Founder & Chief Executive Officer (CEO) of Cubicx'PVT. an exciting firm with an interesting history. It's a leading telecoms house professional's dream provides a holistic mix of technology expertise to helping clients adapt and prosper in a mobile world. His experiences cover operational, tactical and strategic fields, on the front line and on the corporate level. He has done classic PR work in monitoring reputation, communication, publication, presentation, as well as talent and performance management. Furthermore, Hani has specialized in affiliate programs, mobile branding, e-mail marketing, traffic reporting, as well as developed and implemented communication campaigns.
Prior to joining Cubicx® in 2010, He was founded and CEO of itwnCOmmunity, a data and technology customer-monitoring services foundation. Before that, He led the Egyptian Business and Telecom Activities Community (EBTAC®) to helping businesses, relevant agencies and organizations to following the exclusive news, events, insights, channels, reviews, updates, and reports for telecommunication and technology markets in the Middle East and North Africa (MENA) region.
He had gained industry prominence as MSN adExcellence Ambassador of Microsoft®, one of the world's first online advertising service providers, after beginning his career as a Social Media Marketer at CMAC®. His background includes 5 years of business building, product innovation, marketing strategy, media planning, online reputation and IT experience. He earned an Ed.S. degree of marketing from Hi-Q Business & Communications, a Black Belt Certification in Web 2.0 Strategies, a completed Internet and Computing Core Certification (IC³), and he had also finished advanced negotiation skill courses at O2 learning.
Businesses find Hani's honest and straightforward attitude refreshing. Hani prides himself on the ability to quickly build long-term relationships by conveying how he can help them become successful with the solutions he manages. He tailors his comprehensive and strategic marketing methods to the needs of the merchant and the unique personality of each affiliate. When recruiting affiliates, Hani turns to the existing relationships that he has built over the years. He also builds new relationships by finding potential partners and teaching them about the benefits of marketing. Hani as well enjoys keeping up with advanced technology and is always looking for tools that could assist his partners.
Stay in touch with Hani and make use of his expertise today, Call the *HOTLINE at 5525 Ext. 999106.
Education
Hi-Q Business & Communications
Hani has earned a Certificate of Develop a Marketing Plan (CDM), Certificate of Marketing Fundamentals (CMF), Certificate of Effective Selling Skills (CES).
Add portfolio item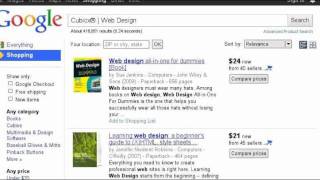 Search *ON, to come *IN! **Just Cubicxian ..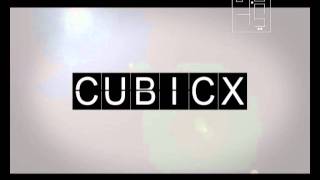 Let's share with everyone the moments ..
Skills
Risk Management and Successful Strategic E-Planning
Sales Force Management System (CRM)
E-mail Management, Event Planning & Formatting Letters
Microsoft® Office Professional & Non-Microsoft Applications
Adobe Acrobat® Desktop Publishing and Web Applications
Operate Perfectly an Windows® 7, Linux Ubuntu and MAC OS X10
Negotiations, Speaking Positively not Negatively
Experienced in Business Etiquette
Flexibility, Reliability and Adaptability
Ability to Accept and Learn from Criticism
Working Well Under Pressure Daily
Self-Confidence and Ardor
Eye Contact, Relationship Building
Time Management Abilities
Certifications
Internet and Computing Core Certification (IC³)
Online
Black Belt Certification in Web 2.0 Strategies (CWS)
Online