Work experience
Sales Associate
Bed Bath & Beyond
On-air Personality
I have been involved within LIU Post's radio station, WCWP, since my freshman year of college. I started off with two sports shows on the web stream (wcwpsports.org), and I am currently a part of the FM sports show: the Sportswire. In addition to shows, I have helped in the live broadcasts of several athletic teams at LIU Post including men's and women's basktball, lacrosse, and football games. During these games, I have helped both in studio giving reports, as well as either on the court or field analyzing the game.
Assistant Sports Editor
I have been writing for the university's newspaper, The Pioneer, since my freshman year covering a variety of sports including men's soccer, men's basketball, men's lacrosse, and baseball. In addition, I have edited numerous articles that have been published in the paper. 
Education
Long Island University Post Campus
Plainview Old-Bethpage JFK High School
<html />
Add portfolio item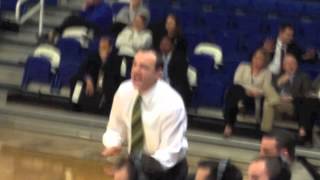 Audio Slideshow of LIU Post men's and women's basketball teams in the Division II NCAA Tournament.