Skills
Absolute Pitch Control Experiments
Continuing refinement of compelling application of the absolute pitch ability. Practiced daily. 
MAC OS Proficiency
Extremely versatile with all Mac basics and very well versed in most Mac software/shortcuts.  Very good knowledge or Mac associated devices. 
Add portfolio item
'Bye Bye John' performed written by amanda Video directed by Adam Showen http://adamshowen.com
'LADIES NIGHT'   performed recorded on phone written by amanda 
 video and music by amanda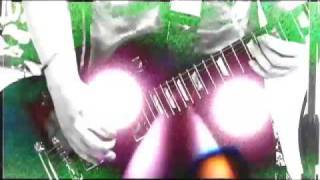 iOS technology
Remote Viewing
Advertising
Synonyms/Antonyms
Cryptography
Avant Garde
Fashion
additional links
http://www.miaminewtimes.com/bestof/2004/award/best-musical-comeback-female-16763/
http://goldspraypaint.daportfolio.com/gallery/354196
Work experience
Composer
Scored a short film wherein a human Mortal Kombat 'dream match' re-enactment ensues. Machinima Expo 2012.
Contributor
Promotional film contributor to public relations firm. 
assistant, family film archiving
Education
While at the University of Miami Green studied Communications. The majority of her time there was spent on-air at the campus radio station WVUM 90.5 FM. She was also an Editor at the Miami Hurricane, (the University of Miami newspaper) editing News and Opinion sections for various semesters, heading up one summer semester as Editor in Chief.