Eyes On Africa, Popular Culture, Media, Film, Travel, Cuisine, Music
Driven partner eager for professional growth, increased responsibility, and the opportunity to leverage extensive technical knowledge and project management expertise within the performance-based work culture of a growing organization!
Allan Aligula graduated with a Diploma in Graphic Design and Media Studies. His long-term interest in media was initiated when he studied art in O level. He was eager to work in the media industry, as he felt it offered more challenging prospects than a general – office based role. After completion of his Diploma, Allan freelanced until a contact forwarded him a job advertisement, and his online application was accepted. He had not envisioned himself based solely in an office, so the variety of working in a TV station as a Graphic Designer and Promo Producer, which would mean spending time on various locations, attracted him to the role. He was in full-time employment for 5 years before he ventured into becoming a freelancer under his own company Fiyuhworks Limited.
Allan comments,
"There are so many elements that are part of my role now. I'm able to carry out all stages of film and video production from making a film, planning and writing scripts, to directing and filming, as well as editing and creating motion graphics. Most media roles will see a graduate at my level specializing in one area, such as editing, filming or graphic design, so this is a very rare, hands-on role."
Allan secured his continuous work by taking on a proactive approach. He created a portfolio of work and recommends that recent graduates should embrace new media platforms such us Youtube, Facebook, Twitter, Behance etc. for showcasing and gaining new audiences and clientele for their work.
"When I first started I did free promotional films for companies. I got this by ringing round, making cold calls and asking if I could do it for free, to boost my CV. This then led to paid freelance work. Producing work to your highest standard gets you noticed, and it brings new opportunities as you build up a reputation by word-of-mouth and now new media. I moved into paid employment as inquiries from the public sector came through. Clients I'd previously worked with recommended me to other colleagues."
Allan's Diploma and Creative Entrepreneurs Certificate have given him relevant skills and experience in both the theoretical knowledge and the practical skills needed for the industry. He comments, "I didn't think I'd find a job that would match all my skills; or at least so soon. At first I started with a few projects but now I choose which projects to take on and how they develop. I manage my own workload, and I've learnt to improve my time management to make sure that I meet deadlines and am as productive as possible."
In an annual cycle Allan's role covers:
Brainstorming with clients; writing scripts;
Location and Studio Filming
Editing;
Making sound tracks/music;
Out-putting material to the web;
DVD Authoring;
Motion Graphics;
Manging creative teams.
Allan is conscious of the importance of tailoring content to recent trends and technology, which is always advancing, he remarks, "I love experimenting with new styles and technique."
Sometimes, he finds that it can be frustrating, when clients don't understand the amount of preparation that goes into a project, and set impossible deadlines. Increased experience means that he is generally able to communicate this to a client and negotiate a more realistic timeframe or solutions to problems.
Allan is pleased that there are several areas where he can develop and progress in his current role as Creative Director, as it requires a wide variety of skills and a strong commitment to personal development.
Add Portfolio Item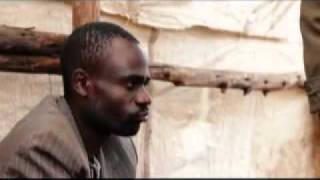 Everyday life in a sleepy rural community is upset by the disappearance of a young, unmarried woman. Social conflict emerges around the value of women and the community's response to Salome's disappearance. Unknown to the community is that the mystery of Salome's disappearance holds the key that will either threaten the very life of the community or restore the peace and prosperity they once knew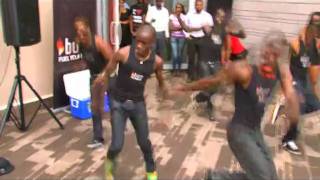 A flash mob concept modeled around the fun, partying and energy elements. A flash mob of extreme dancers, modern trance music & Djs and a pop up bar. It is important for burn to be viewed as trendy, cutting edge, full of expression. This concept could be replicated in any venue -- malls, pubs, concerts and get the attention of the target market.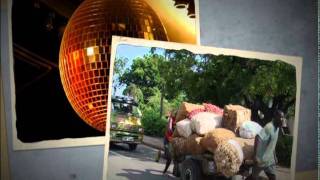 Documentary photography...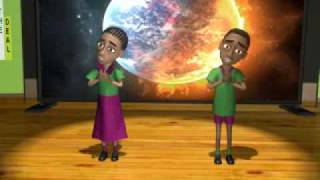 A 3D animated public service announcement used for advocating for children rights...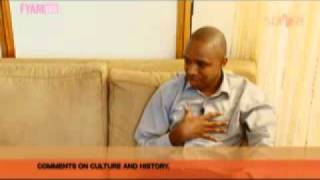 A 13 part magazine type TV show that showcases and celebrates an emerging urban spirit that is bold, daring and ready for change...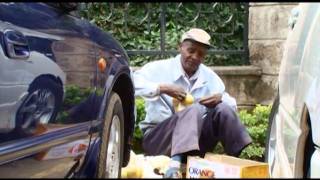 A 3 part documentary that focuses on an emerging creative economy told through the eyes of various practitioners...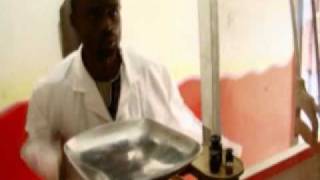 A showcase of various clips of works I have been part of...