Education
B.A
California State University Chico
Work experience
Student Staff in Child Development Lab
Chico State University Child Development Lab, Chico CA
Observed and helped assess children using the Desired Results Developmental Profile
Used scaffolding to assist in children's learning
Implemented effective behavior management strategies in a preschool classroom
Intern-Teacher's Aide
Preformed cleaning and organizational tasks of the Child Development Center
Interactively involved with children's activities, and supervision of children, of children aged 6 months to 5 years
Preschool Teacher
Little Folks Preschool, Chico, CA
Planned and implemented age-appropriate curriculum on a regular basis
Worked collaboratively with children, staff, and parents daily
Helped plan, and attend, family and classroom events
Camp Counselor
Fostered children's peer relationships through activities, conversations, and ongoing support
Planned age-appropriate games and activities daily for children aged 1st-6th grade 
Travel Nanny
Alyssa and Ryan Manes, Durham, CA
Supported family by assisting in caretaking of 5 year old, 2 year old with special needs, and 3 week old
Engaged in traveling activities, and daily routines, with all three children
At-Risk Children's Worker
Uganda, Africa
Conducted small group discussions with at-risk children Taught 150 4th graders in a day camp program
Teaching Assistant-Teacher
Calvary Chapel Chico, Chico, CA
Assisted in child care for children ages 1- 14 years old Teacher in the preschool classroom.
Add portfolio item
Abigail Clark
I love children, traveling, and being outside. I just graduated with my BA in Child Development and genuinely enjoy working with children on a daily basis.
Add portfolio item
A few values I practice in professional settings.
My reflection on if grades really do reflect knowledge.
Reflections on how I have managed challenging behavior in the past.
My Professional Knowledge
Add portfolio item
A simple explanation of how to talk with parents who believe in spanking.
A reflection on the importance of objective and valid screening.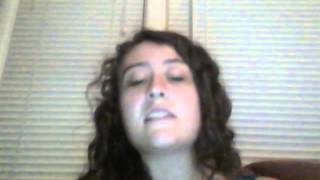 A demonstration of my knowledge of family sensitivity and appropriate child development practices.
Certifications
CPR, First Aid, and AED Certified 
American Heart Association